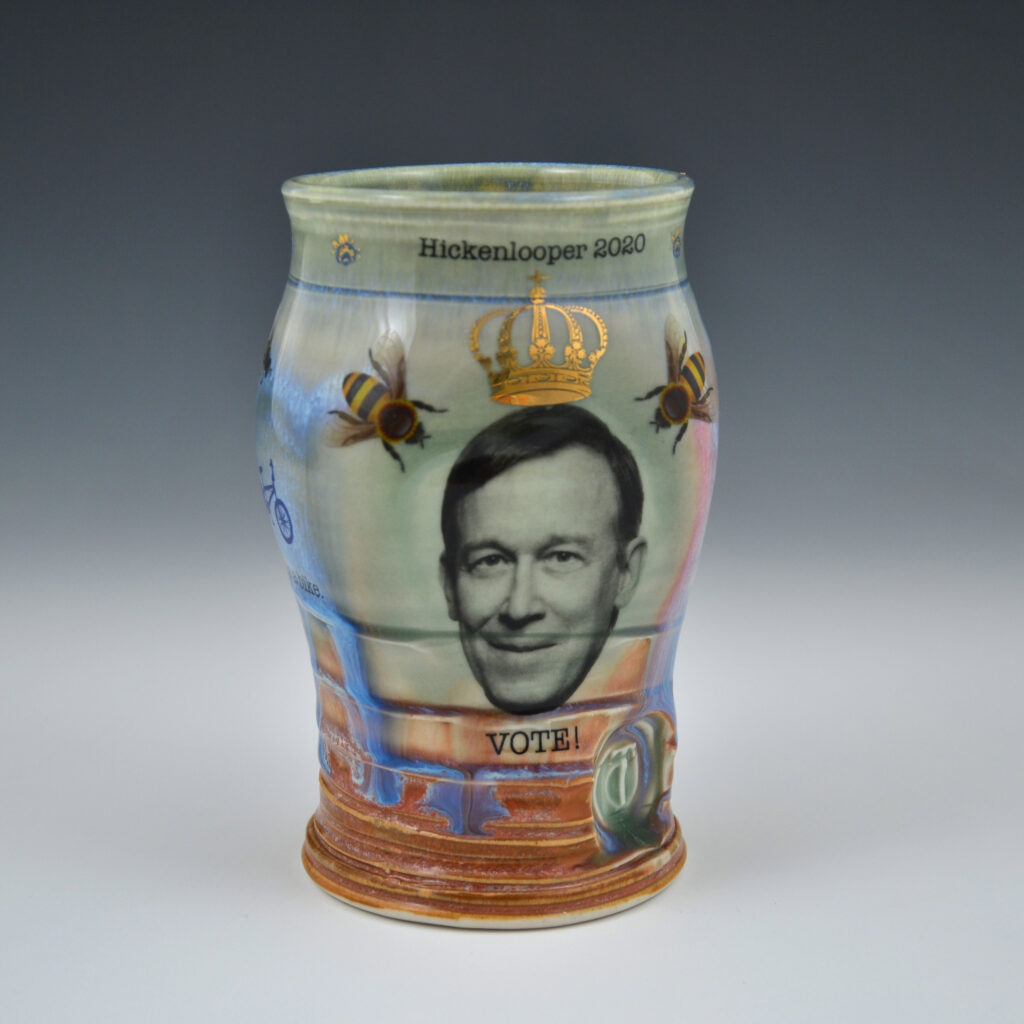 There's a new breeze blowing o'er the land! Folks out here in the mile high state are thrilled to the gills with the prospect of an honest, down to earth Colorado good guy capturing the White House in November of 2020. I'm throwing my clay-covered hat into the ring to support this man's bid for the presidency with a new series of pots: "Hick for President in 2020!" Why do I like John Hickenlooper? This sixteen ounce beer glass tells the story.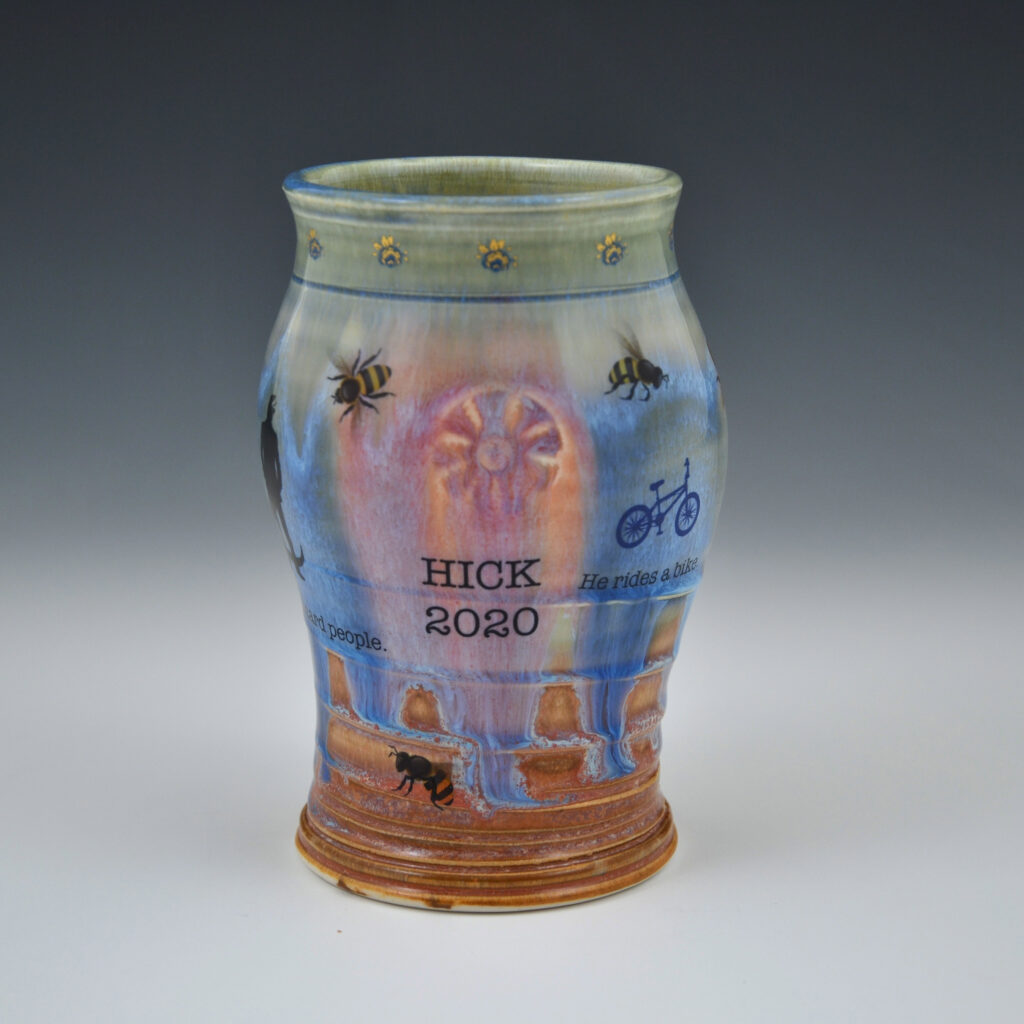 But wait! There's more. We've got six different Hickenlooper 2020 items in a new section of my online store entitled, "The Hick Shop". Check it out! Proceeds from the sale of these items go towards buying more gold luster and full-color bee decals.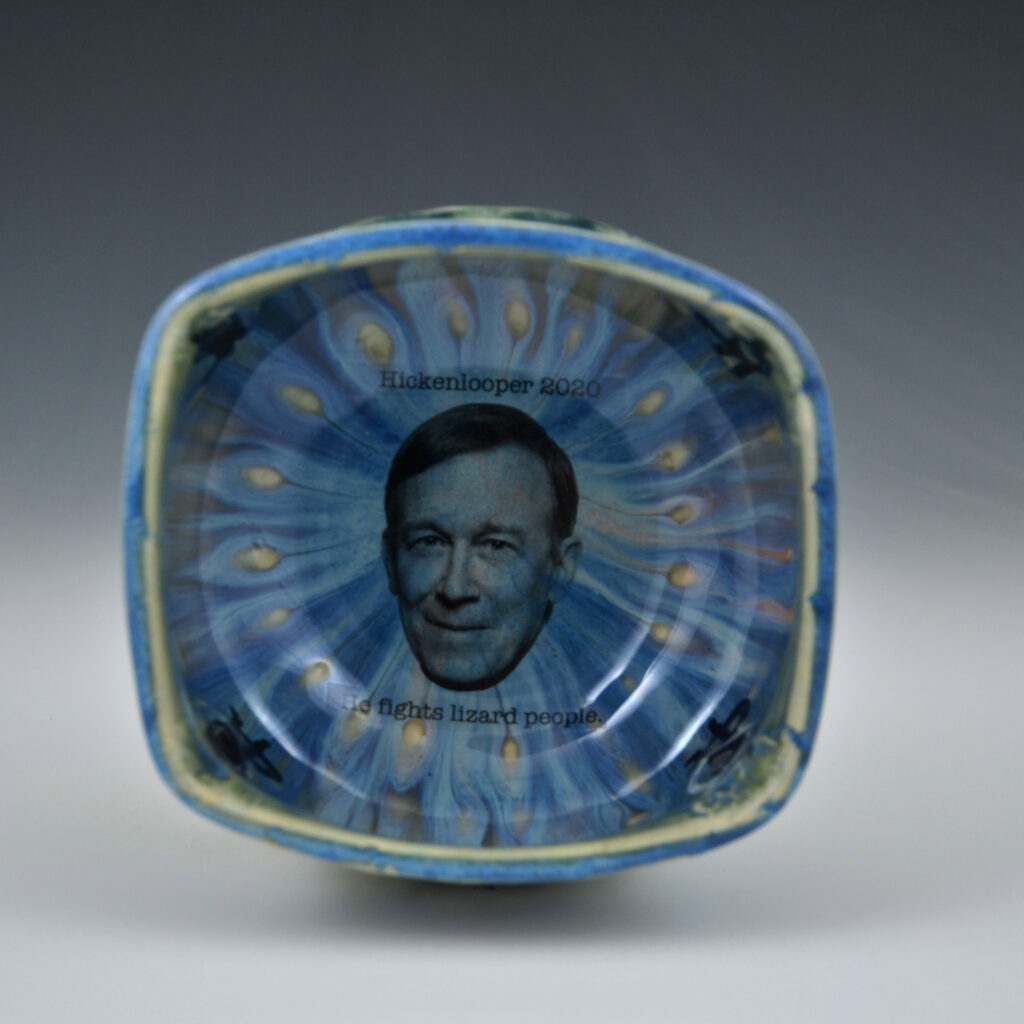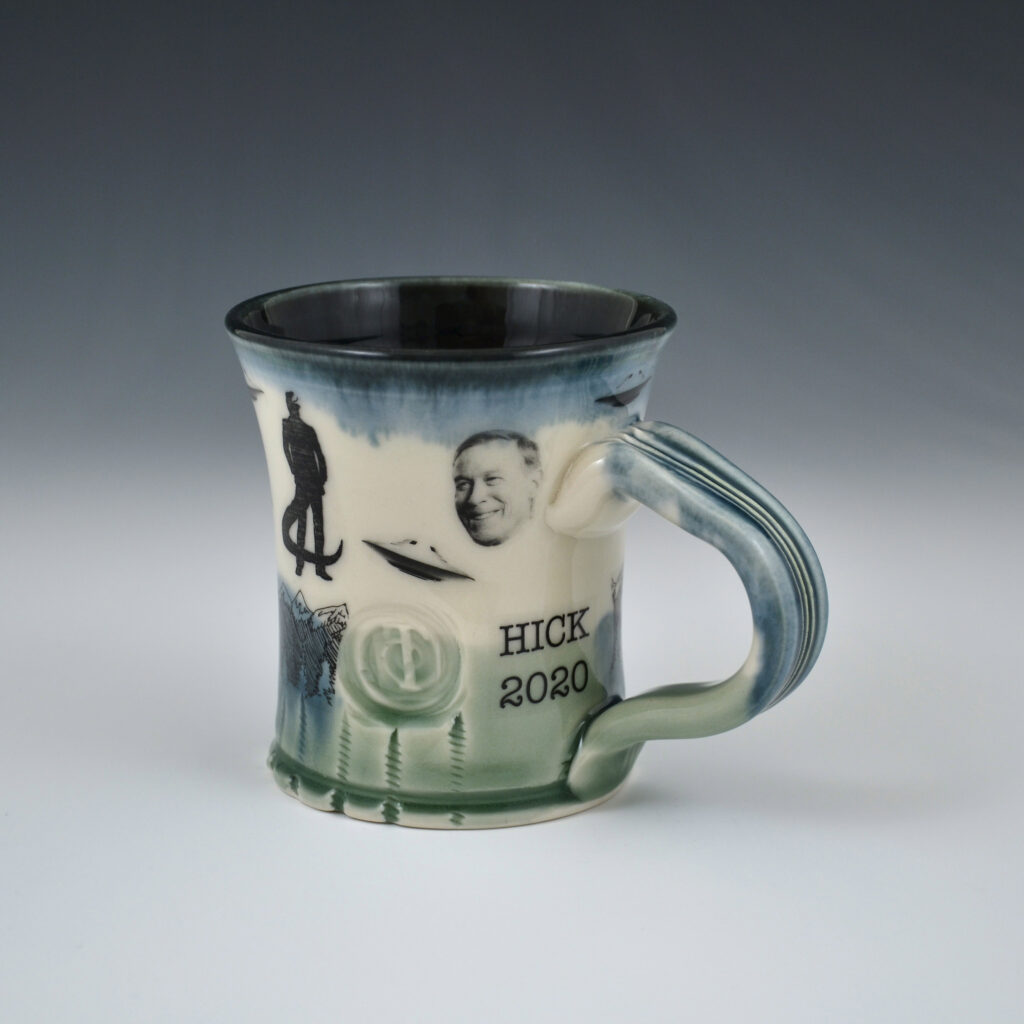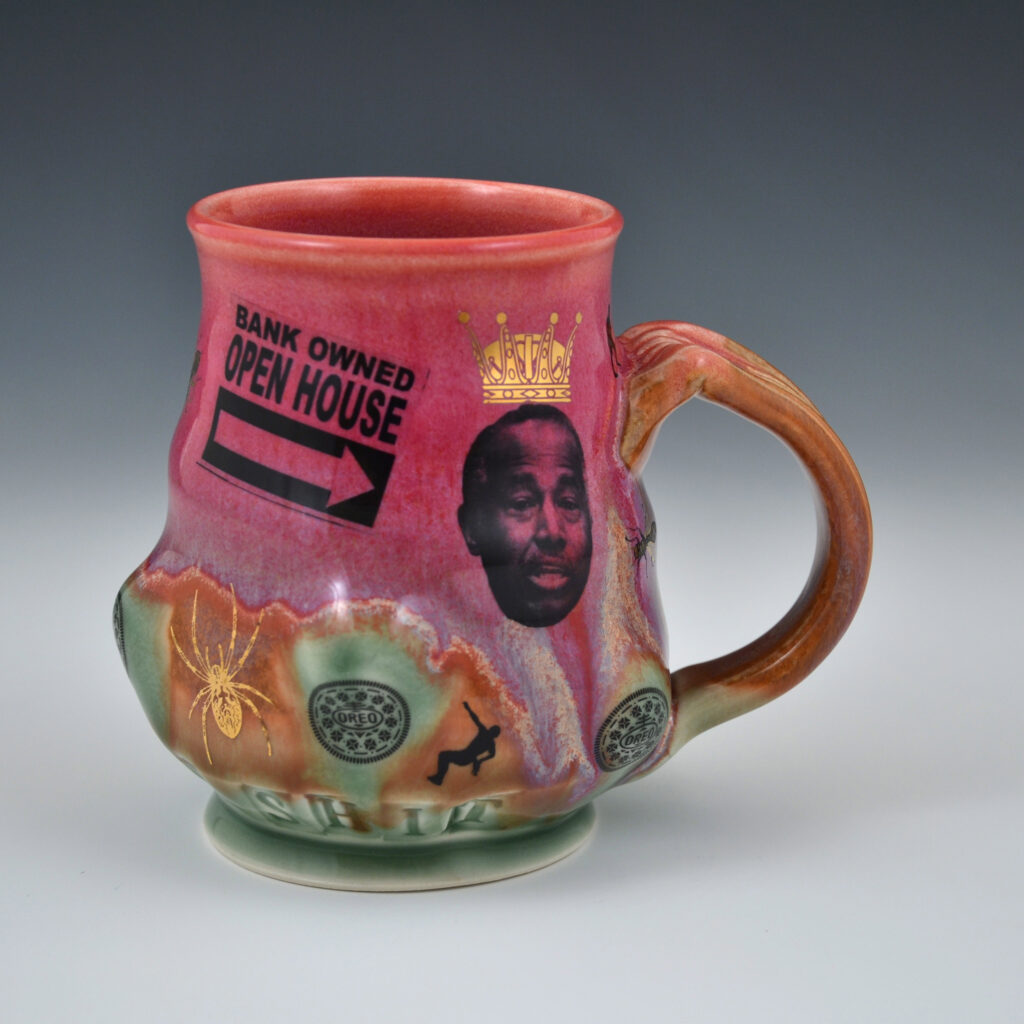 And here's a real gem from last week's firing. In case you didn't figure it out, it's based on recent senate testimony where HUD secretary Ben Carson was confused about the acronym for Real Estate Owned properties. I made two of these, one of which will be used to apply for a prestigious mug show this summer. The other is for sale in my online store.