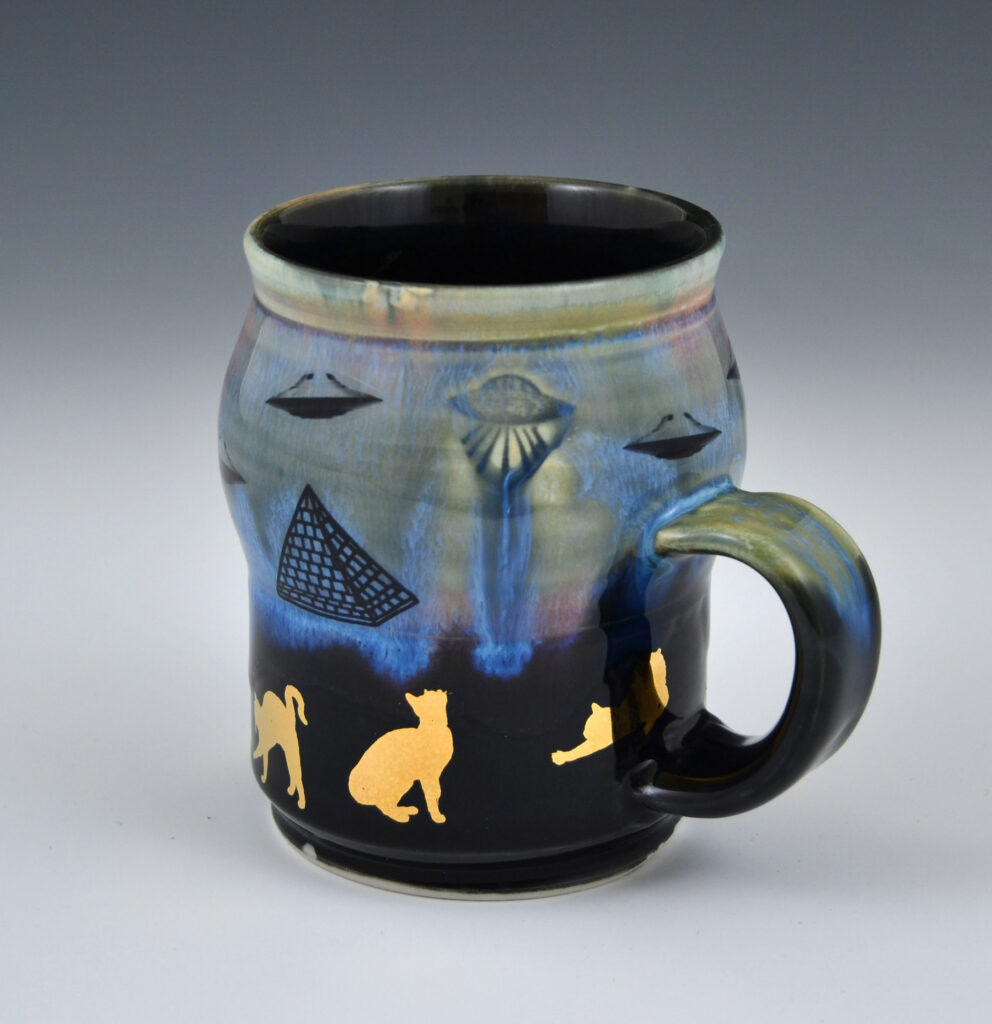 My decal pots keep getting better and better. This new black glaze is perfect for the gold decals and I'm starting to get some nicely realized work out. And it's selling, too! I sold some mugs at the opening of the "Cloth and Clay" show, as well as through a recent email campaign to my customers. It's really encouraging, but sales are a still far cry from those of my cartoon line so I'm not predicting the death of Wally just yet. I made multiples of these designs, so most of them are still available in my online store.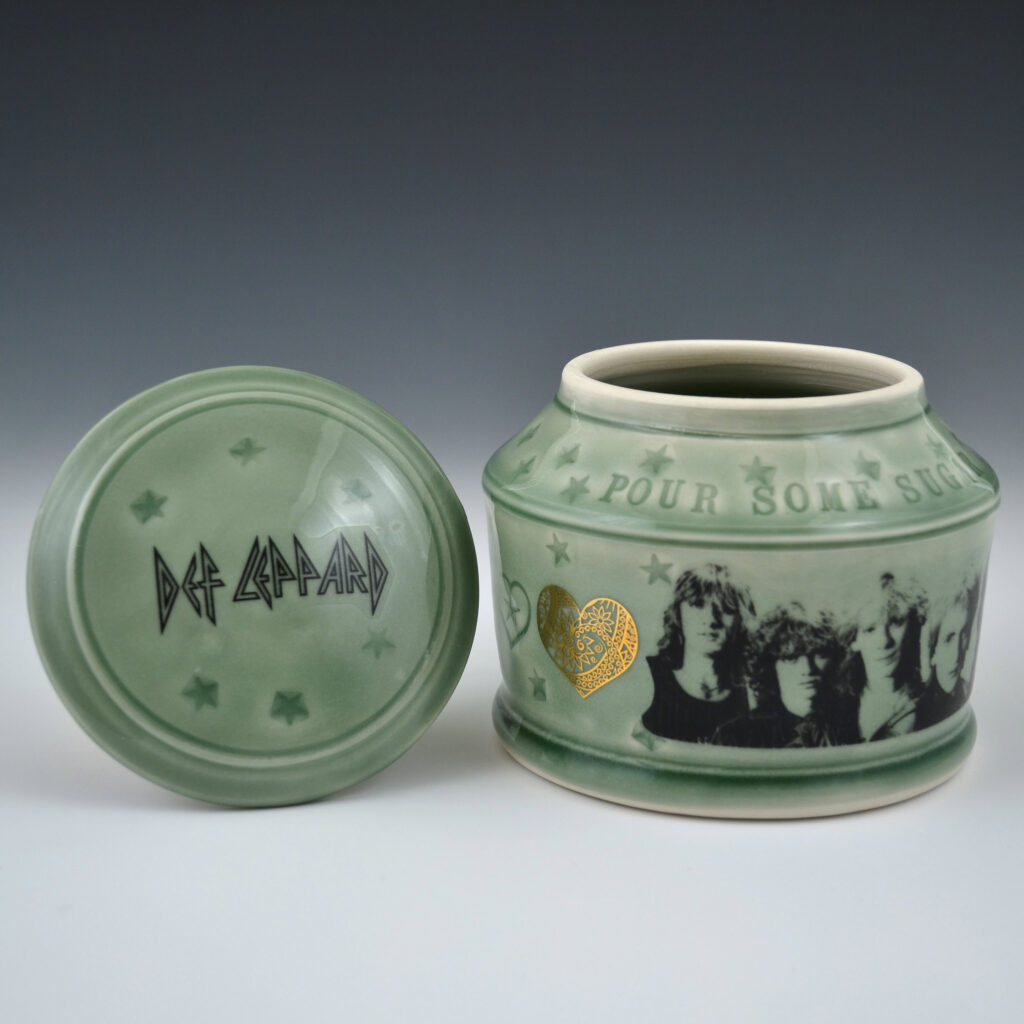 Fans of the rock band Def Leppard will appreciate this stunning celadon sugar jar that is a tribute to the band. I made it specially for Blue Line Arts' "Rock Show" that is a collection of various rock and roll themed artwork. I also used it in my "Copyright 101 for decal printers" lecture proposal for next years NCECA conference because it shows the gray area between copyright infringement and acceptable use for satirical purposes. There is a second jar like this one for sale in my online store, so jump on over to see if it's still available.
Here's a mug that shows the potential for all the new tools and technologies I'm working with. It uses a new extruder dye on the handle, texture tools in the clay, and both gold and black decals on the surface. I've got just two of these in stock now, and they sell in the $45 – $55 range.