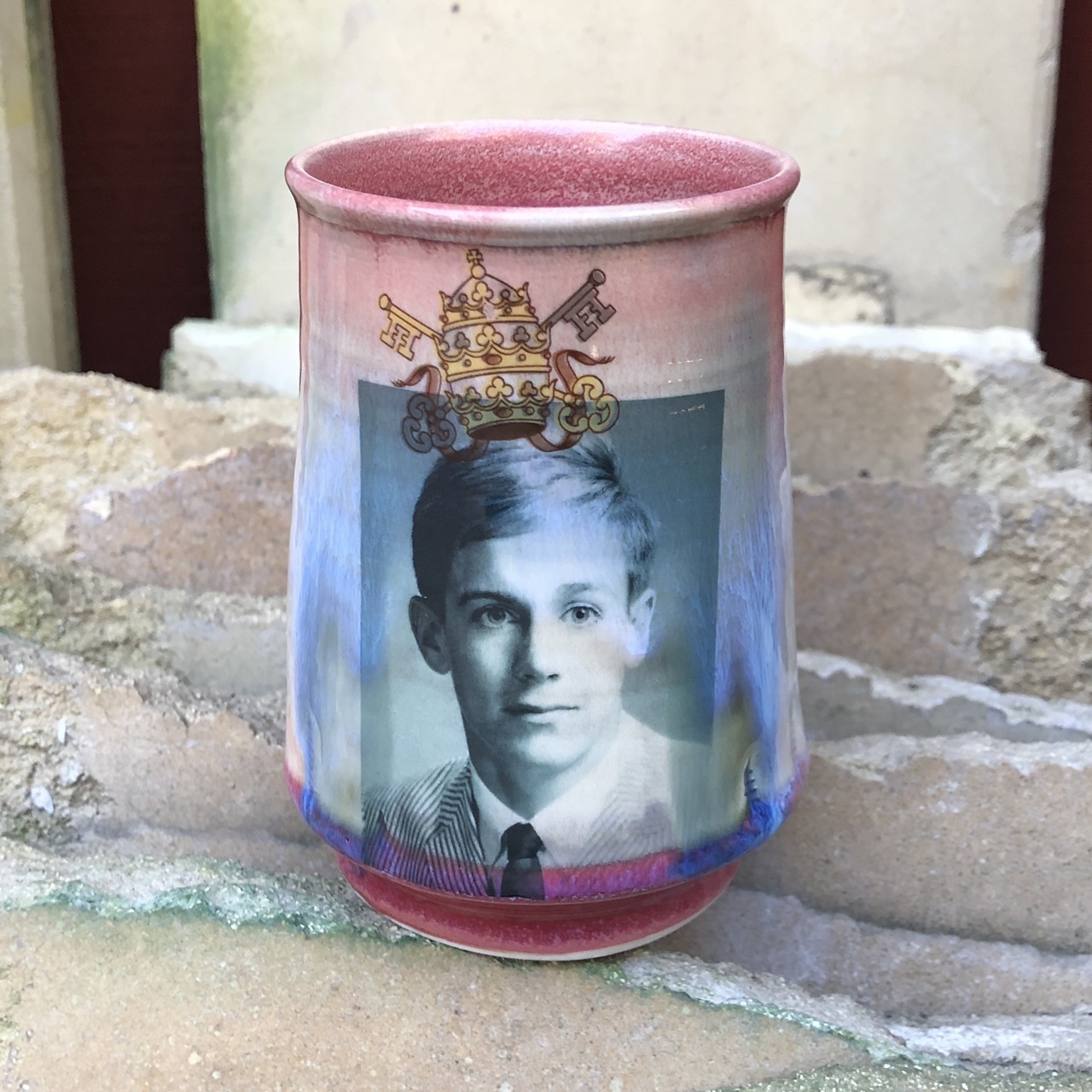 Yes, as a matter of fact, that is Iggy Pop's high school photo with a goofy crown on top adorning a sumptuously glazed mug. How did THAT happen?!  Well, I bought a small electric kiln and I'm doing an extra firing with low-fire custom ceramic decals.  And today is the world premier of this new line of work.  There are over twenty of these pieces for sale right now in the "Photo Decal Pots" section of my online store. They are selling for just $32.00 each which is really good considering that each one is unique. Please buy them! I really want to make more. I'll just post the pics of my favorites below. Stay tuned, as this is the start of a whole new direction in my work!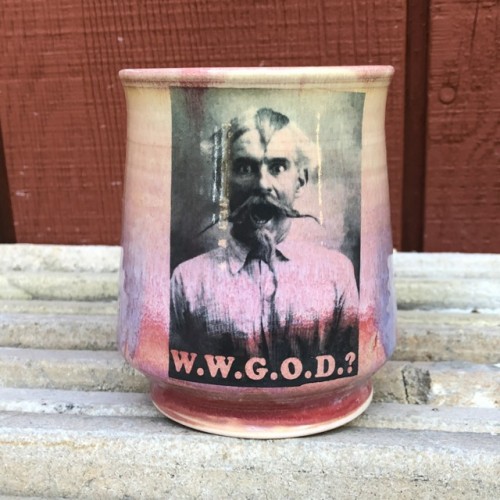 This is legendary folk potter, George Ohr. He's one of my all-time heroes in clay, hence the initials that stand for What Would George Ohr Do?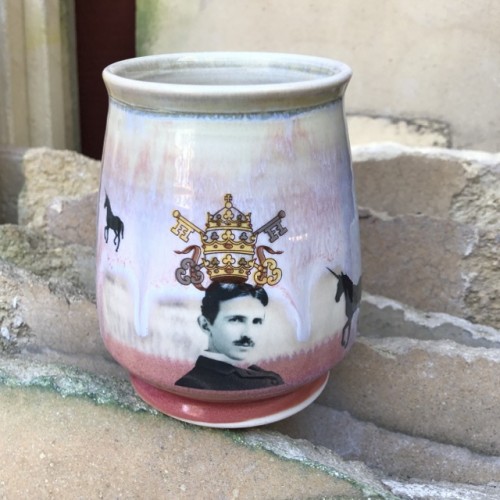 I just can't seem to get away from this Tesla and unicorns thing!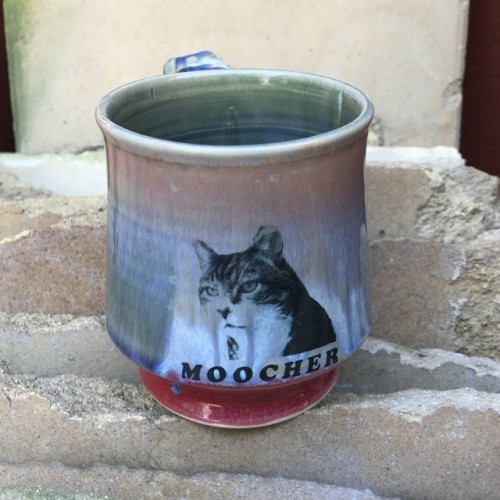 This is the iconic image of our dearly departed cat, Moocher. He was the Che Guevara of all felines.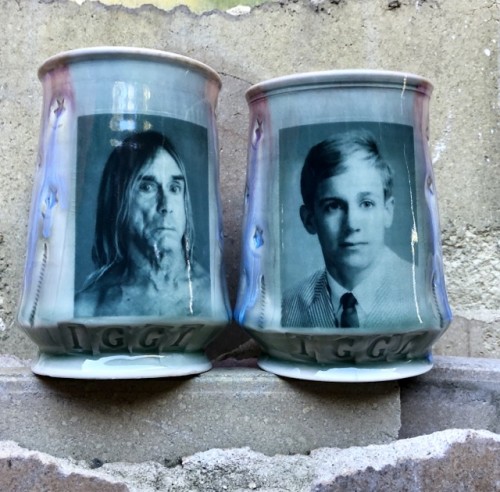 Here's punk rock legend Iggy Pop at two distinct phases of his life.
And here's another rock star who had a significant heyday in the 1970s!
And these little espresso cups are such wonderful collector's items! They sell for just $24.00 each. They surely will sell soon, right?