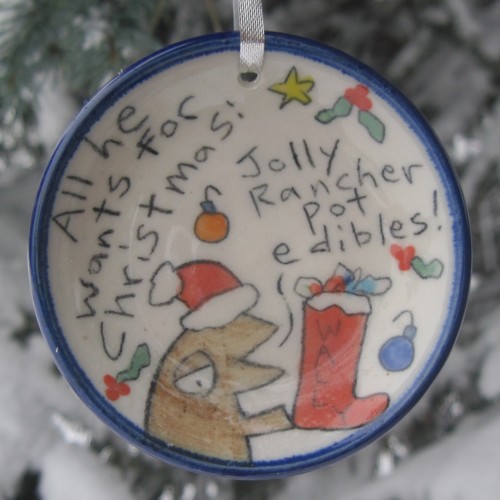 We had a slew of entries about ebola this year, but the winning design of the 2014 Ornament Contest takes on a favorite news item here in Colorado: marijuana edibles!  Kudos to Pam Hamilton of Denver, CO for her suggestion to have Wally pining away for pot candy this Christmas.  Our sincere thanks to everyone who sent us their wild and wacky design ideas.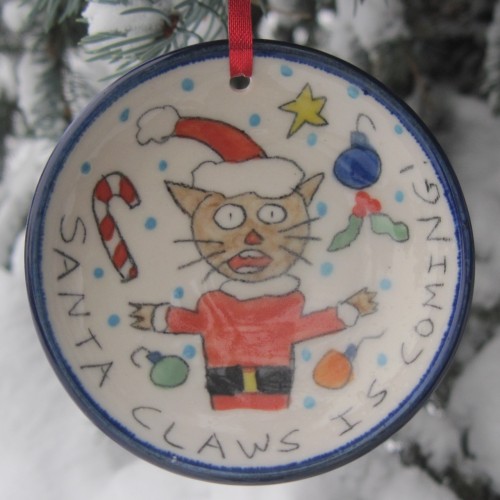 Here's a new ornament that just begs to sit on a low branch where your cat can take a swipe at it!  "Santa Claws Is Coming" sells for just $13.50 in our online store.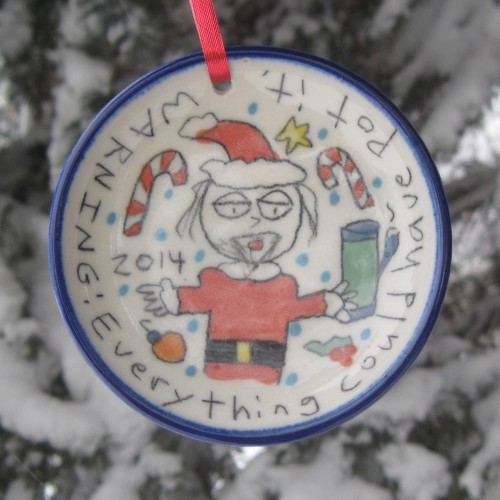 Yes, we just can't get enough of that THC infused humor here at Wallyworld.  "WARNING: EVERYTHING COULD HAVE POT IN IT." was inspired by the copious news reports during the Halloween season about how children might be in danger of getting candy laced with marijuana.  In the end, there were zero accounts of children getting dosed with pot.  Go figure!