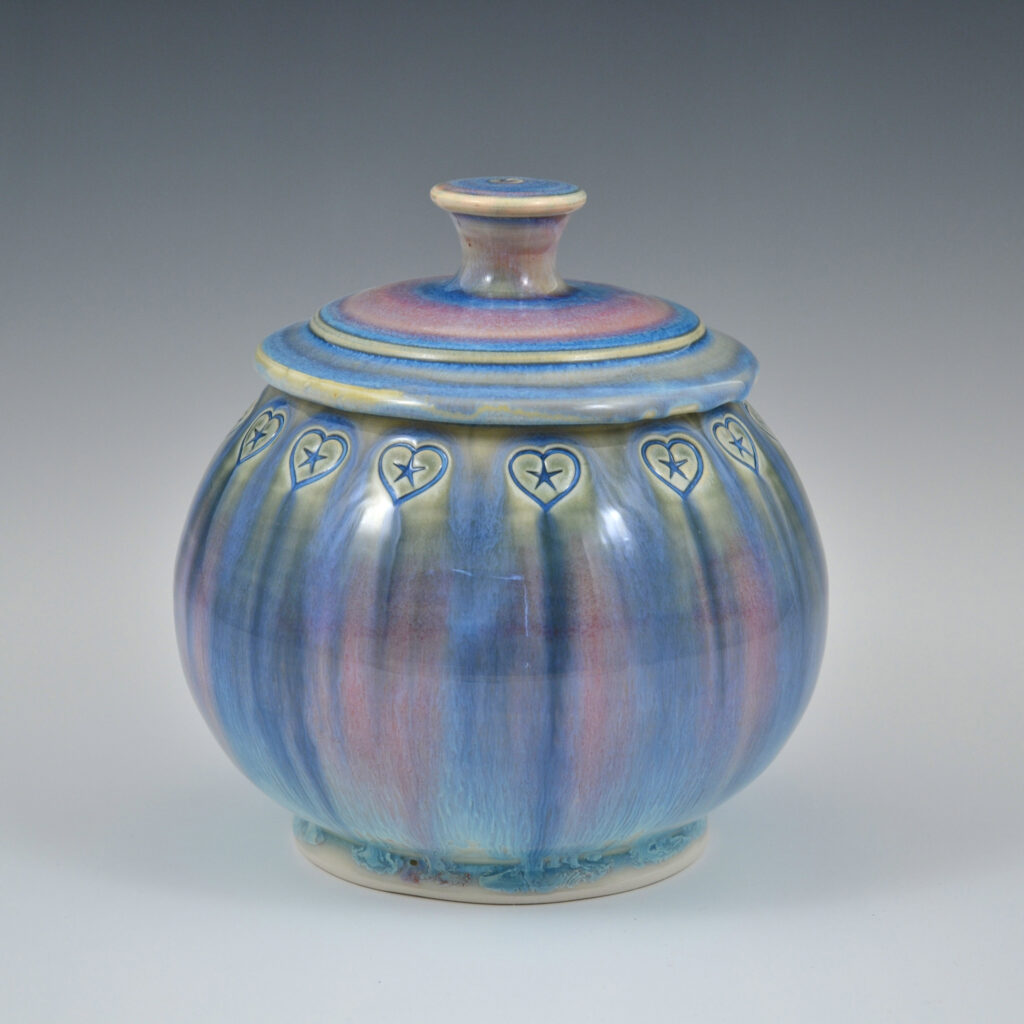 I love this time of year because my work is in high demand. My customers are a really fun group of people and it was so great to have them over this weekend for the kick-off day of my month-long studio sale. For the next four weeks, I'll have my studio stock room open to the public for shopping. It's a great little gallery setting with a wonderful selection of pots available right now. For those of you not in Colorado, you may also purchase the items in my online store. Featured above is a porcelain cookie jar that you can find in the Unique Art Pots section of my store. Here's an overview of all the pieces I have for sale right now.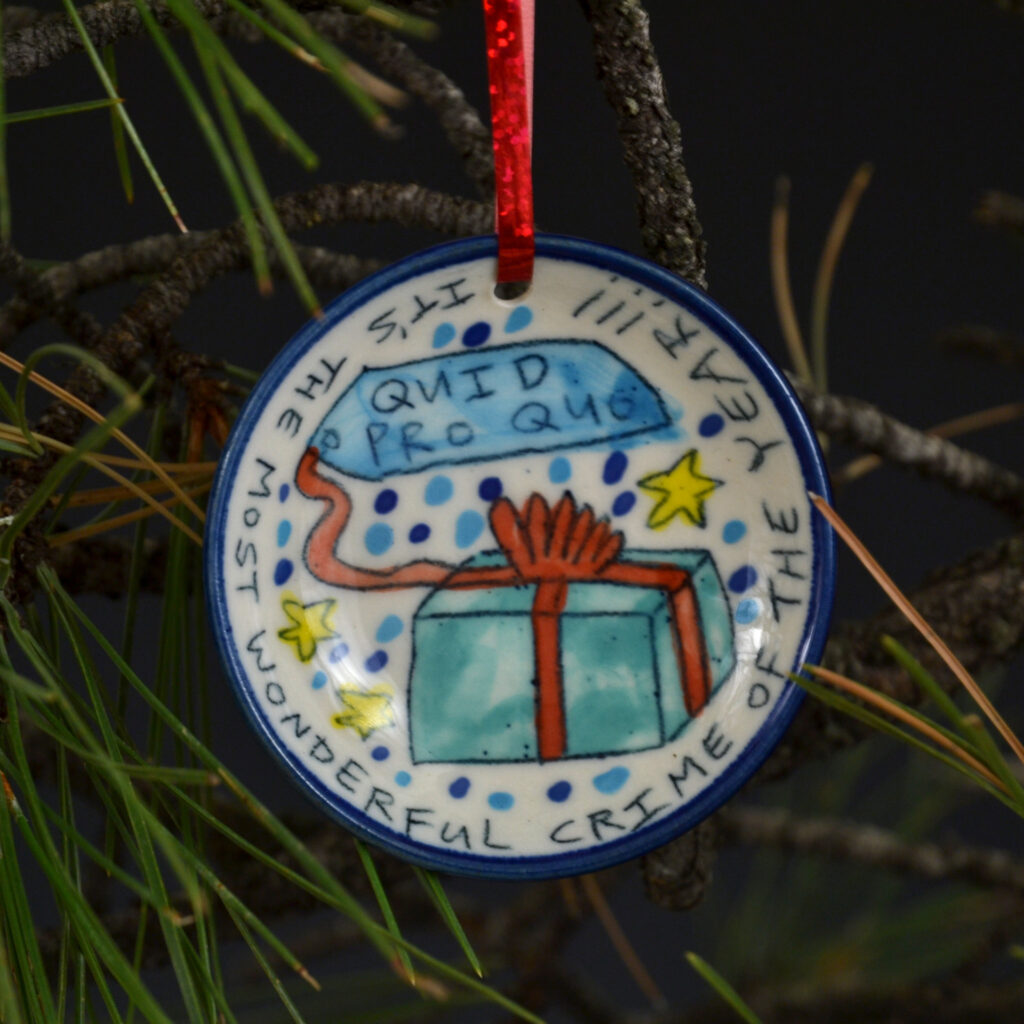 Every year I come up with a Christmas ornament that sums up the year and 2019's design is an instant classic. We made 25 of these for the first run and they are all sold and out the door. But fear not! I've got another firing coming out on December 7th, so you can order as many as you like and we will ship them out on Monday, December 9th. Jump on over to the "Christmas Ornaments" section of my store to see all the designs we have available.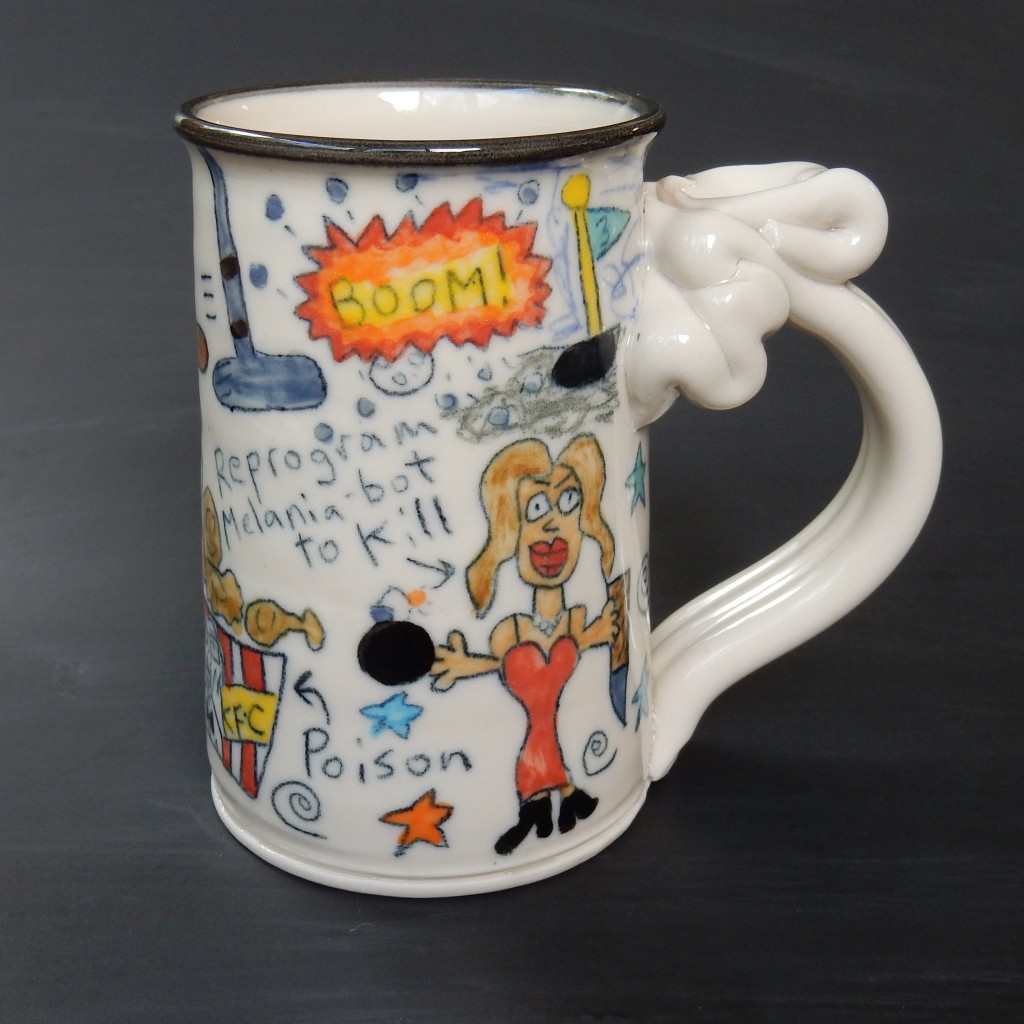 And speaking of political pots, I am now doing all of my wonderfully infamous anti-Trump designs again and they are selling really really well. Seen here is our most popular design, "Am I the only person who thinks about killing Donald Trump?!!" To see all the anti-Trump pots in a grouping, check out the "Dump Trump" section of my online store.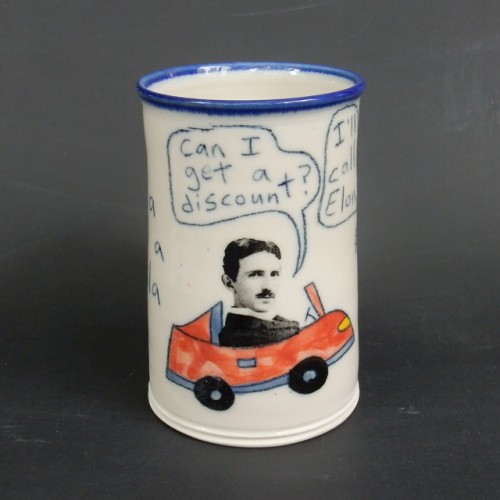 I'm thinning out the herd of my decal pots, so there are some really great deals on the initial decal pots I've made. These are wonderfully original and inventive one of a kind pieces and they are a real deal in the $10 – $25 range. Get them before they are gone in the "Discount Decal Pots" section of my online store.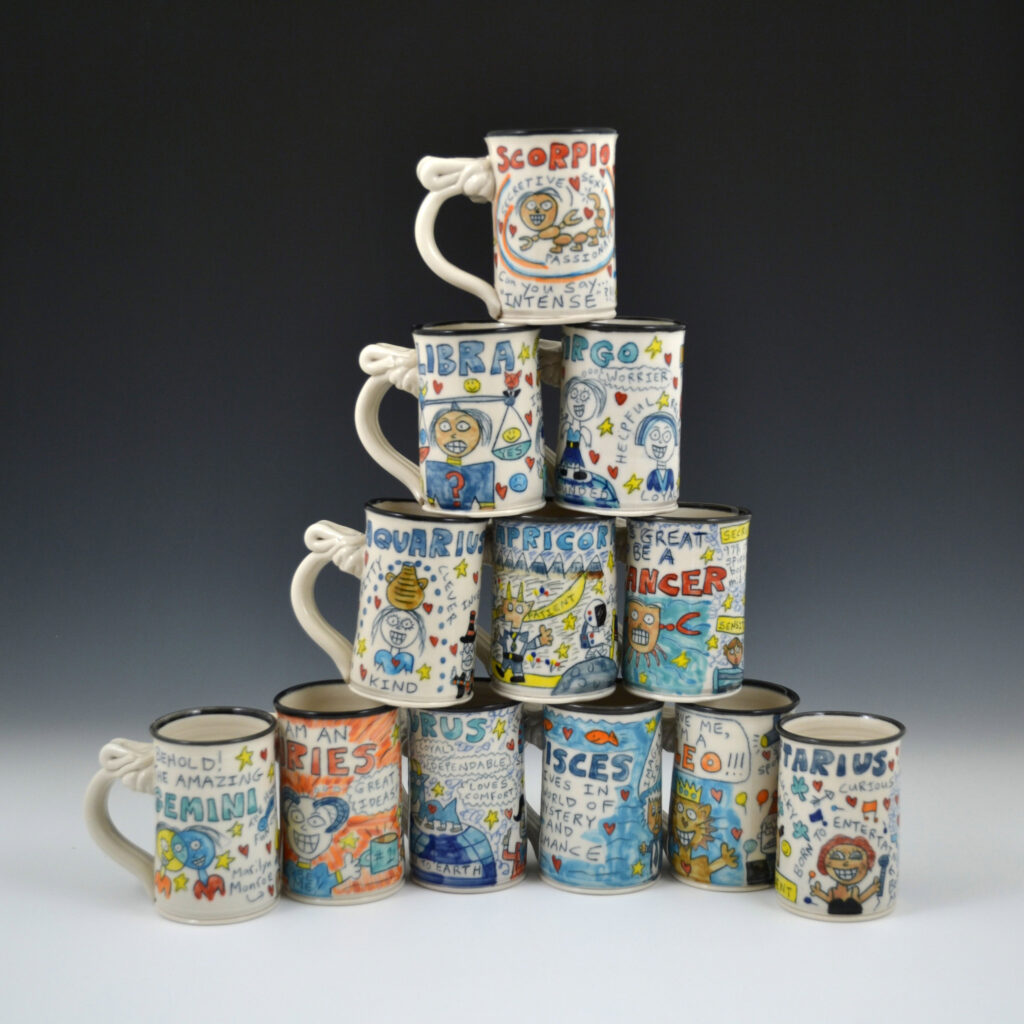 Another really hot item right now are the astrology mugs. Each one is lavishly decorated and captures the spirit of the individual astrological sign. Please order these soon as we are most likely going to run out of them before Christmas! You can find them here.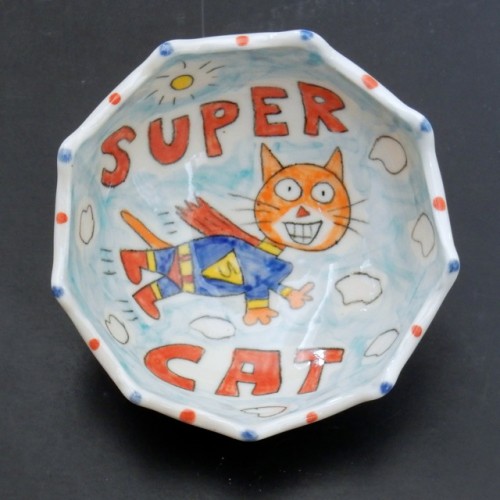 I've got so many other great items available in my online store: cat bowls, Wallyware, funny mugs, farting unicorn pots, deluxe decal pots, and more. If you are looking for unique gift items, take some time to peruse my store and explore my work. To check the availability of a specific design, feel free to send your inquiries via email or phone during regular business hours, MST. If we have it in stock, we will ship within 24 hours of receiving the order. Happy holidays!