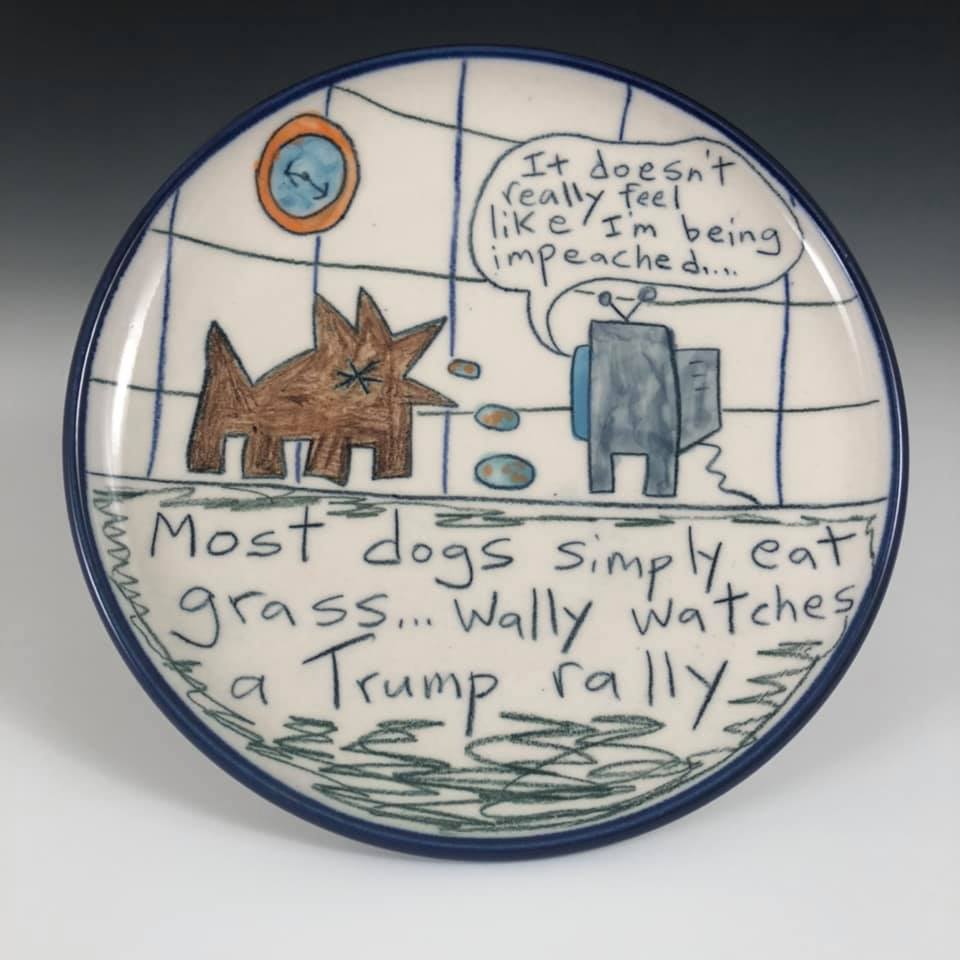 Check it out! We coaxed Wally out of retirement to make a statement about Trump rallies. We're still producing a lot of the classic Wally pots these days, but for some reason I've been at a loss to come up with many new Wally designs the past couple of years. Maybe this year will bring a renaissance for my imaginary dog-pal. We'll see! This new design is available in mugs, plates and bowls in my online store.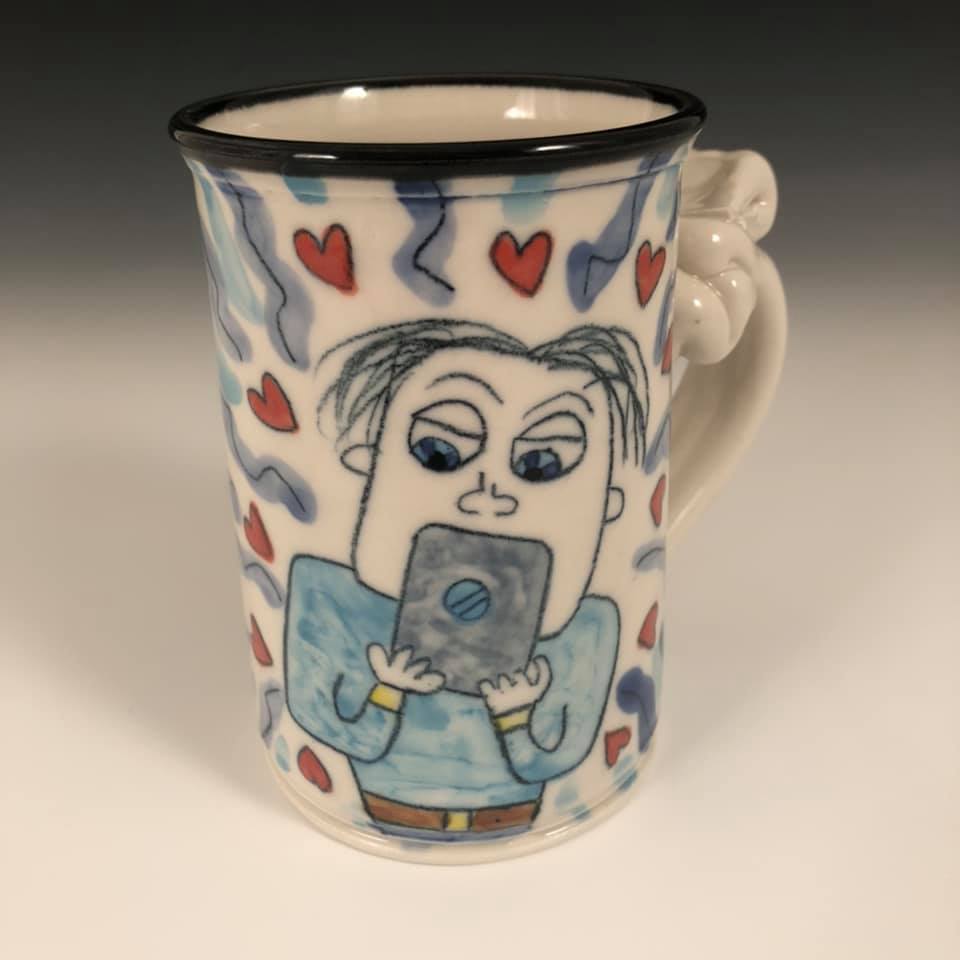 With Valentine's Day coming up, I made a few new love-themed mugs. Jump on over to the funny mugs section of my online store for titles like "HOT MESS", "Find a woman who looks at you the way she looks at her cell phone" and the companion piece seen here.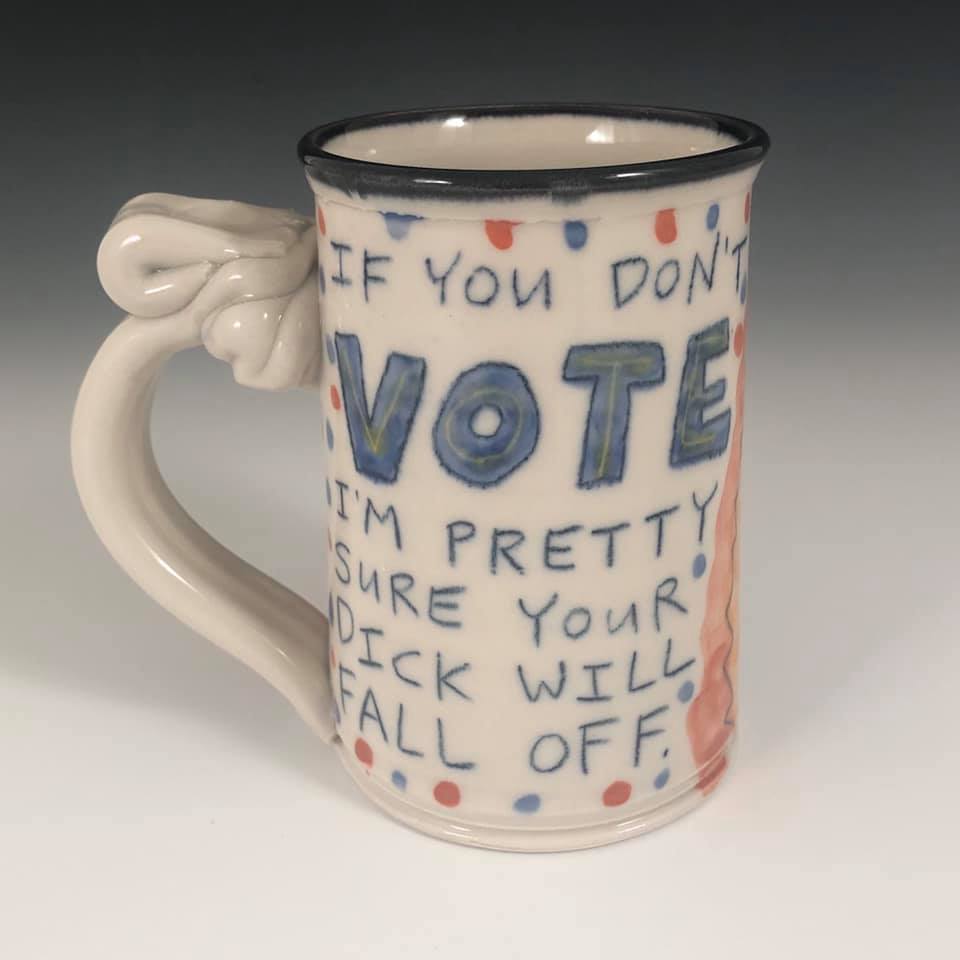 I made a trio of new political mugs to start the year: "How do you fight Vitriolic Hyperbole?", "I want a president who ends each speech with a kick-ass karaoke performance", and this little gem, "If you don't vote, I'm pretty sure your dick will fall off." It's destined to be a classic. Give it to the man you love for Valentine's Day and change the world, OK?