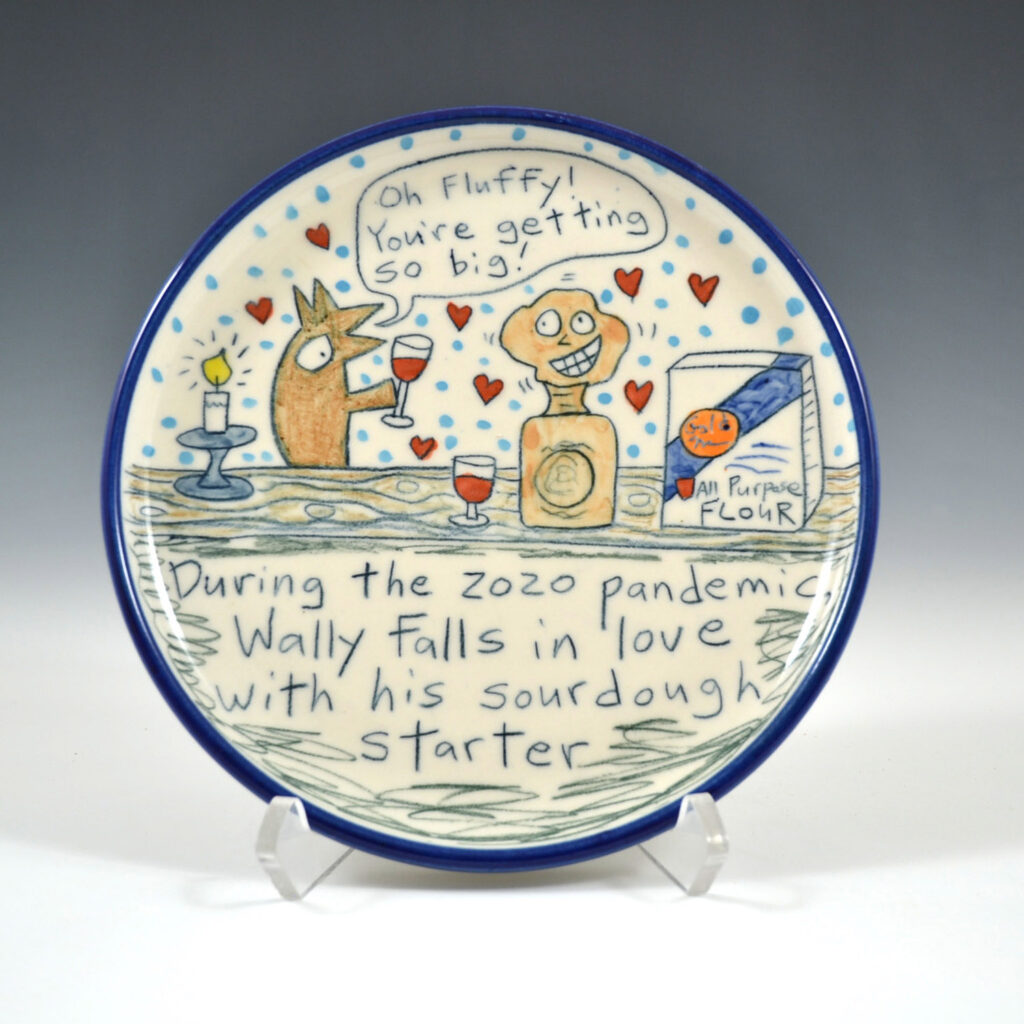 Wally is back! It took a worldwide pandemic to get him to show his face, and this design is one of my top selling items right now. I love the fact that it was inspired by my wife's recent venture into making sourdough bread. It's really cliche but homemade sourdough bread is so good. I'm getting a kiln out next week so we'll have a healthy supply of these in mugs, plates and bowls. You can order them now in my online store.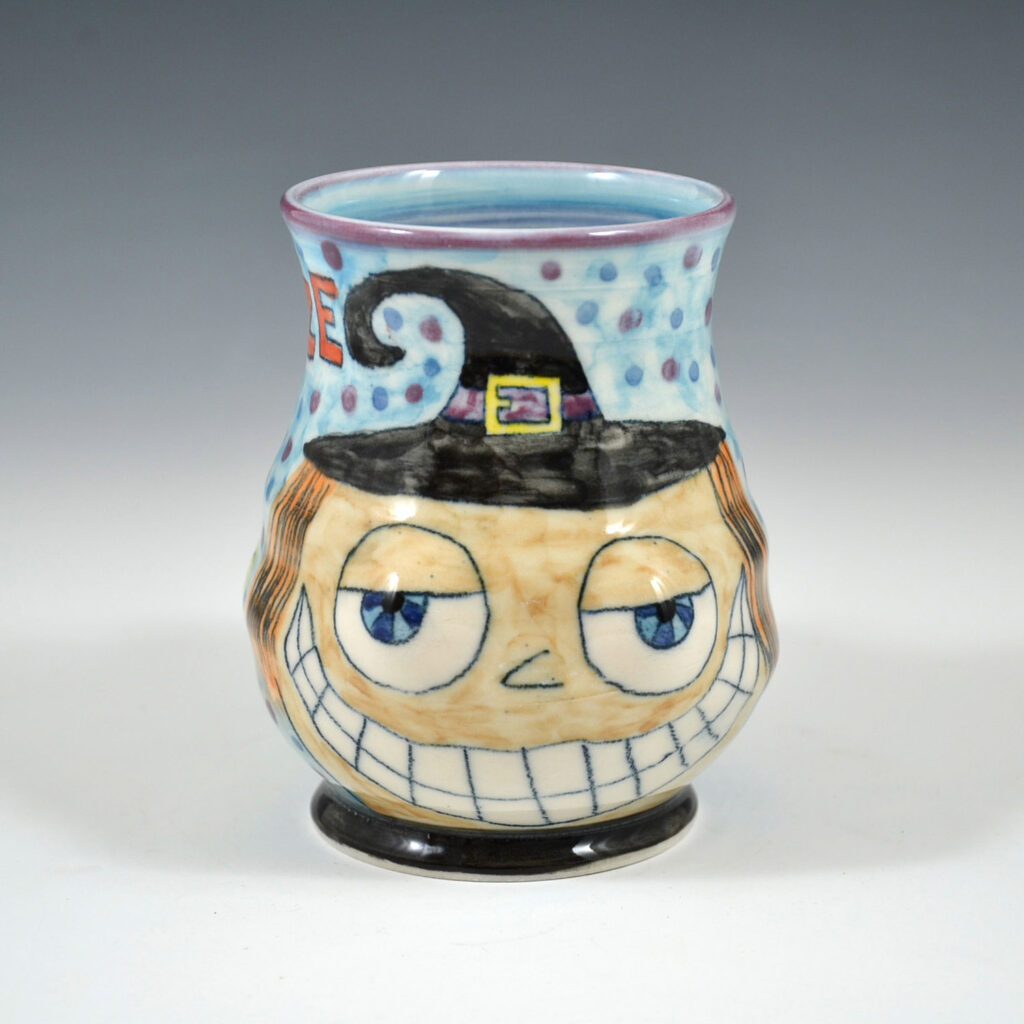 These "bug-eyed mugs" got a wonderful response when I debuted them last month. All seven sold within 24 hours so I'm making another batch this week. They are incredibly time-consuming to produce, but I think they are some of the best cartoon pots I've ever made. I'll have the next wave of them up for sale sometime between September 17 – 24 and I'll update this blog when I have a firm date for their launch. I received a 1,300 "likes" on Instagram, unusually large for me, when I posted a pic of the bottom of this mug. I have no idea why the algorithm gods liked it so much, but it was a nice surprise!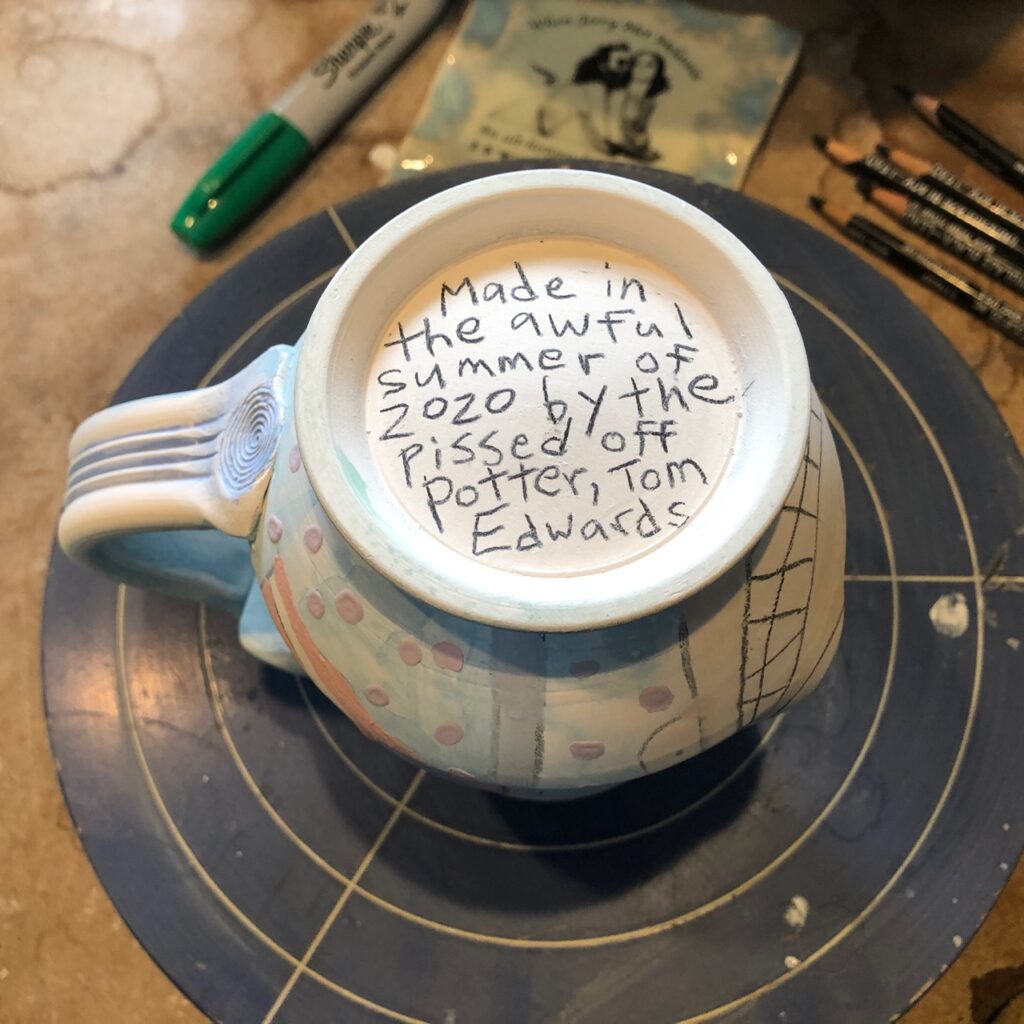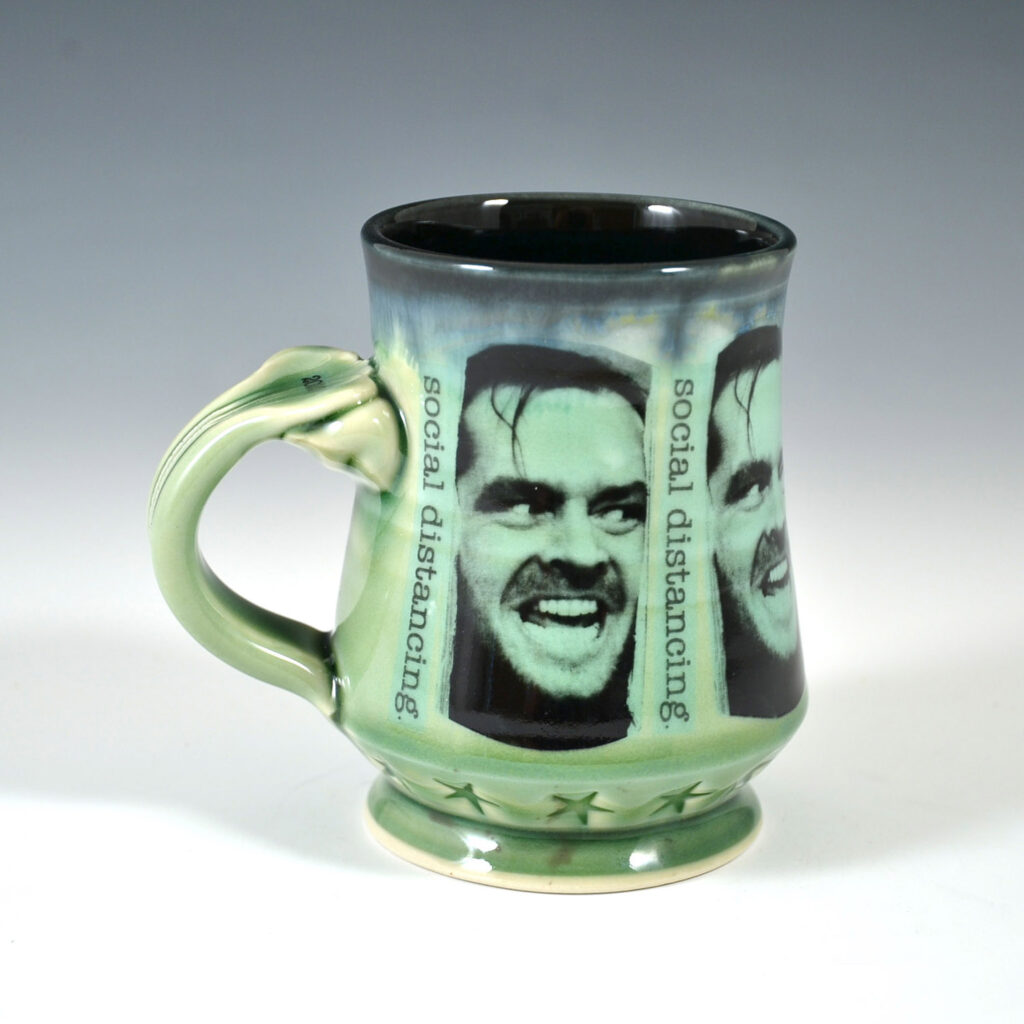 My decal pots are starting to sell quite well, and I love the process of doing a small firings of 30 – 40 pieces after the glaze firing comes out with fresh pieces to decorate with decals. The social distancing pots are still the top-selling items in this line, with the Star Trek mug being the favorite. I've got a good supply of them in stock now. My most recent firing debuted a series that was inspired by a podcast about addiction and recovery called "Back From Broken" by local CPR journalist Vic Vela. I chose four people with inspiring recovery stories and put their image on mugs. Chrissie Hynde, Anthony Bourdain, Pete Townshend and Brie Davies were my first four "heroes of sobriety", and I'll probably add more as the series progresses. It was a really fun project to do, and I'm very happy with the results. You can purchase them here.