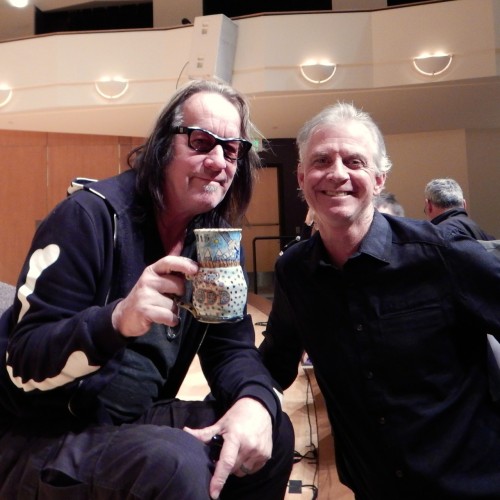 Full disclosure: I've been a serious Todd Rundgren fan since the age of fifteen.  I've bought just about all of his albums and I make a point to see his gigs every time he comes to town.  This week, Todd was teaching an intensive music course at CU Denver and it included a concert on Thursday night and a lecture on Friday afternoon.  The concert turned out to be a totally magical evening: great sound, comfy seats in the fourth row for my wife, my sister and I, and a setlist of songs that showcased his brilliant songwriting and singing skills.  C U faculty and students backed him up in the first half of the program and their version of the song, "Lost Horizon" was absolutely stunning. Todd's voice is still phenomenal at age sixty-six and the solo set in the second half of the show was a dream concert, for sure. For a more complete review of this concert, check out my post on the fan website, The TR Connection.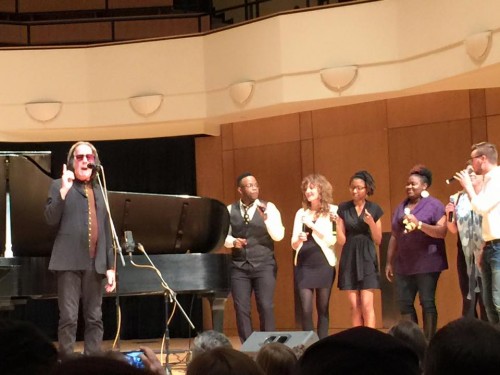 So the morning after the concert I rolled out a kiln load that included my fan offering for Todd.  I figured he deserved an honorary PhD and what better way to give it to him than on a coffee mug? The exclamation, "Oh joy! Rapture! I've got a brain!" comes from the scarecrow's response to his acquisition of a "degree in thinkology" from the wizard in The Wizard of Oz: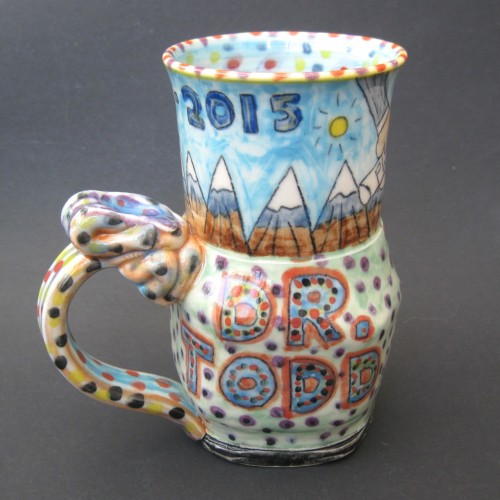 I had great success two months ago giving a fan mug to King Tuff, and my gift to Todd went pretty well, too.  He was appreciative of the artwork and we got a decent pic capturing the moment. Going into these things, you always think you'll have some amazing connection with the celebrity because of your unique take on the fan gift.  But on this day, Todd's handlers were hurrying him through the fan line and it was more like Wayne's World than Meeting of the Minds. I gave him his honorary degree, he laughed, we took a few pics and the next dude moved up the line and had him autograph his tattered copy of Something/Anything? But the real bonus souvenir of the day came when my sister offered Todd her sharpie at the beginning of the autograph session, and she got it back later.  It now has quasi-religous status hanging in a ziplock bag on the wall of my studio in the "Museum of Picayune Rock Artifacts"  Other items in the museum include a Wilco setlist and the leg of a Devo suit worn by an actual member of Devo. Wayne and Garth would be totally stoked with this most excellent memorabilia!