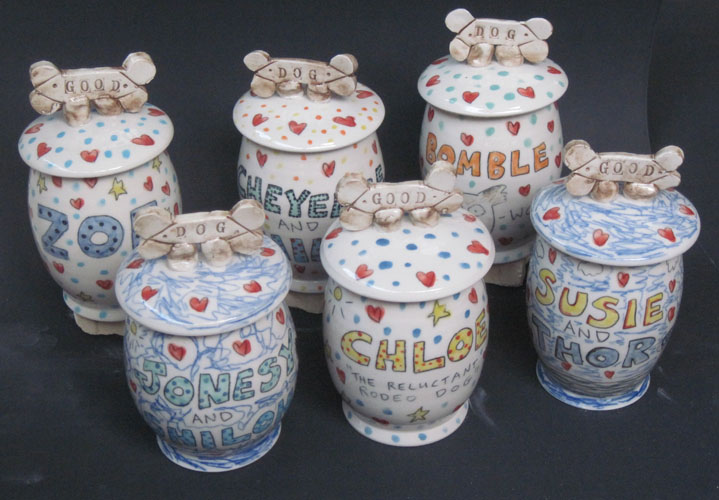 A couple of weeks ago I launched some new custom items: dog bowls and milk bone jars.  The response to these has been great!  One astute customer in Tempe, AZ realized this would be the perfect item for all of the pet owners on his gift list and the result is the group of milk bone jars you see here.  I had a blast reading the brief descriptions of the dogs and then coming up with specific designs to commemorate their lives.  Bomble, for example, got a call from the cops because he's such an avid barker:
And Jonesy and Shiloh spend a lot of their time chewing on the same toy at the same time:
Doesn't this just make you want to jump over to my online store and order something for all the dogs in your life?  If so, you better do it quickly because I have a limited supply of pots ready to decorate and the last kiln load of the year is firing this weekend.  The deadline for these orders is Thursday, December 13th.  Woof! Woof!