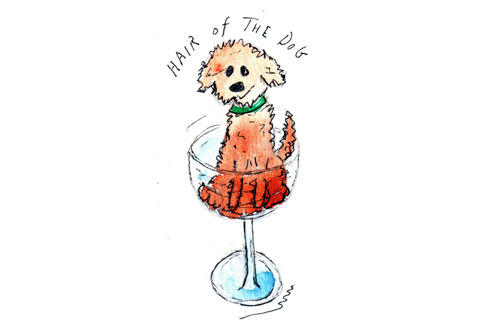 Wally always goes on the wildest and coolest adventures, mostly figuratively but this month literally.  The Guilford Art Center in Guilford, CT just received a shipment of seventy fetching Wally pieces for their "Hair of the Dog" pet-themed art show that opens on Friday, May 5th and continues through June 24th.  If you happen to be out in that neck of the woods on Saturday, May 19th you might want to check out their cocktail party fundraiser that will benefit the Connecticut Humane Society.  Special guest for the evening (along with Wally) will be Jill Abramson, Executive Editor of The New York Times and author of The Puppy Diaries. Ms. Abramson will sign copies of her book, which will be available for sale.  Schmoozin' and boozin' with animal lovers, what could be more tail-waggin' fun than that?!!!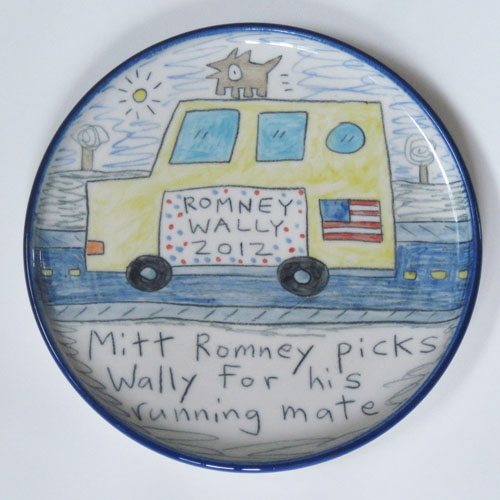 If you want to see an excellent selection of Wally's greatest hits and newest adventures, go to the Show of Hands Gallery in Denver, CO.  I delivered a bunch of excellent pots there a few weeks ago and I'll be making another delivery next week.  They do a great job displaying my work and it's always fun to drop by and see the amazing selection of fine craft that they carry.  Get your paws on over there!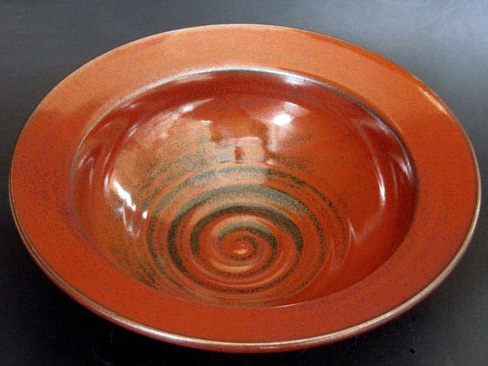 The Evergreen Gallery in Evergreen, CO has been carrying my work for almost twenty years now and this month they are featuring my ohata kaki red dinnerware in their "Studio to Table" show that runs from May 1 to July 1.  They also have a phenomenal display of Wallyware and I've been doing a good job of getting them all of my latest designs within just a few days of each kiln unloading.  This isn't too difficult as they are just ten miles from our home/studio!  The weather has been absolutely fantastic up here in the mountains this spring, so if you feel like taking a trip to Evergreen Lake, be sure and check out the latest art in downtown Evergreen.  Just don't strap Wally on the roof of your car on the way home, OK?  He would much rather ride in the car with you.