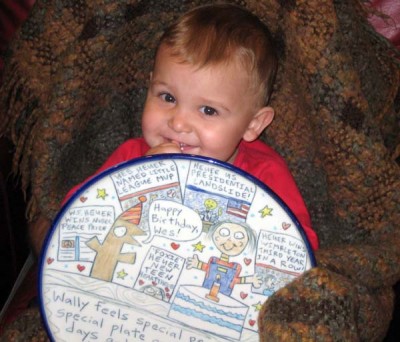 The clock is ticking.  Can you hear it?  It's telling everybody out there that there are just five days left for you to place your custom orders for the holiday season.  On Friday we will load up the last kiln of the year, so if you have any intentions of placing a way-cool custom order or two, you had better do it soon.  Over the past couple of years I've been actively encouraging my customers to submit these orders because I know how much fun it is to give someone dear something that was specially made for them.  And due to the "anything goes" nature of my artwork, we have gotten a lot of strange requests over the years.  One of my all-time favorites is a mug we did for a guy who was in charge of getting all the mold out of his lab/workplace after Hurricane Katrina: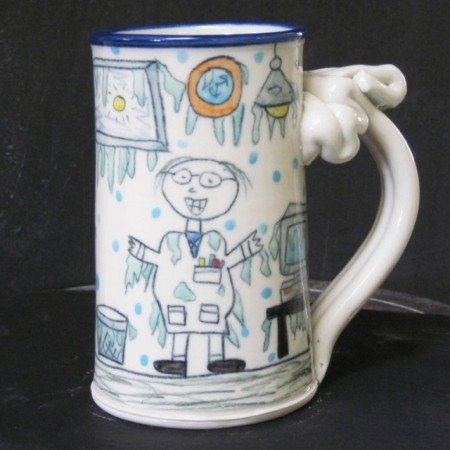 Good ideas yield good custom orders.  Another mug that was particularly fun to do was one we did for a woman named Sharon.  I really like the affection the friend who commissioned the mug must have for her:
And last year we got an order that was a holiday gift for one of my all-time favorite musicians in the whole universe:  Bob Weir of the Grateful Dead!!  Take a look:
Do you have someone on your gift list who you would like to give something like this?  If so, get over to the "Custom Orders" section of this website and read through the tips on how to place an order.  It's really pretty simple and it can yield some great gifts if you go for it.  Don't forget, anything ordered by Friday, 12/02 can be shipped out on Tuesday, 12/06.