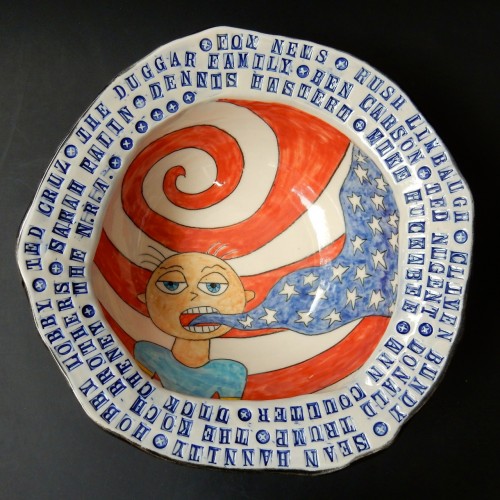 I'm sick of politics these days. That's what inspired me to make this bowl. It started when I made a list of "conservatives who make me puke" and I realized that I should channel those thoughts into some kind of art piece. I'm really happy with how this bowl turned out and I will be doing a second one for the Mountain Area Potter's Gang show that takes place this spring.  This one is for sale for just $120.00. It measures ten inches in diameter and five inches deep. Also out of the kiln today are some new art mugs. These are one of a kind items that sell for just $36.00 each.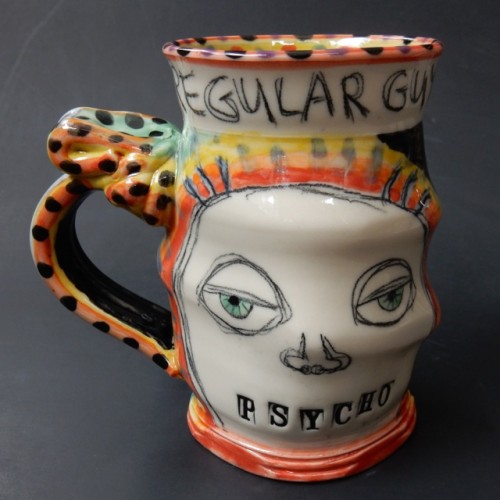 "I used to know him, he seemed like a regular guy"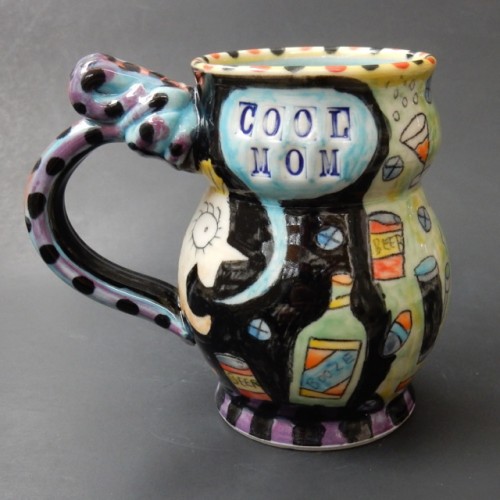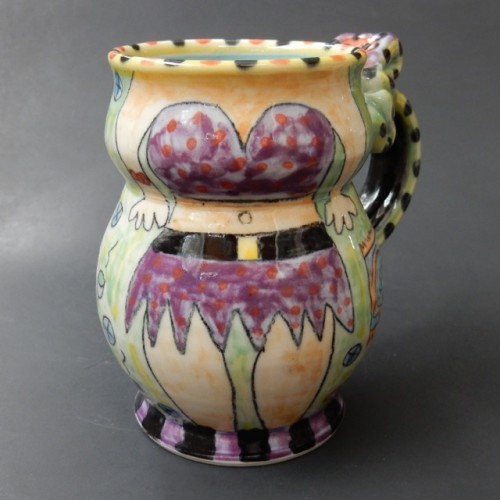 "Cool Mom"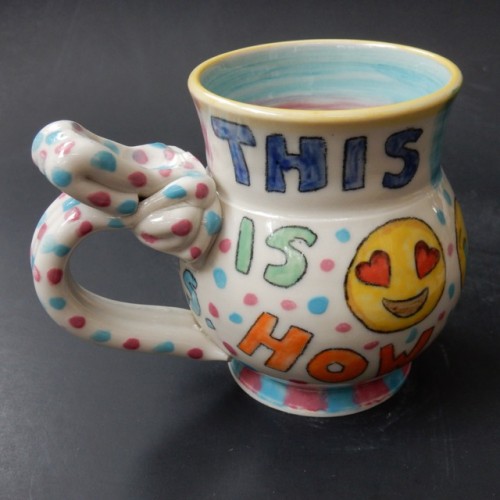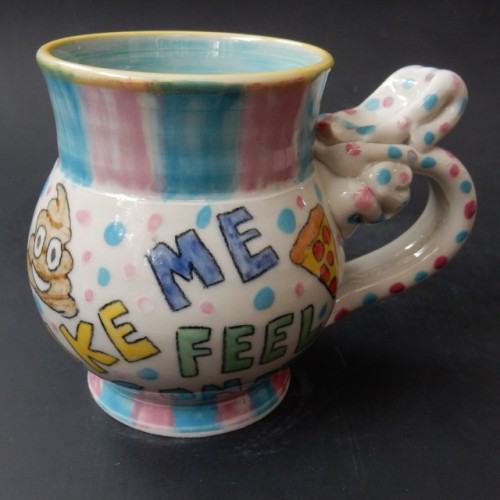 "This is how you make me feel sometimes."
There are more of these crazy art pots on sale now in my online store. As soon as they sell, we'll take them out of the store so hurry on over if you see something you can't live without!