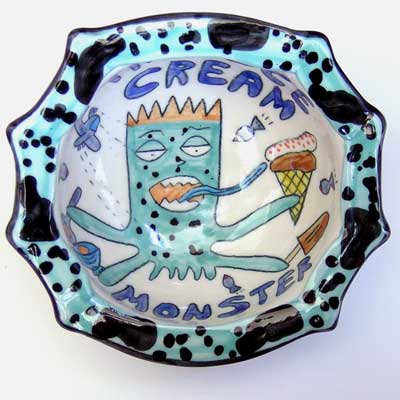 If you've got a goofy dad, I've got a bunch of Father's Day gift ideas for you.  My work really connects with geeks, oddballs, weirdos, wacky guys, etc. and my online store is the place to find the perfect gift that says, "We love you, Dad.  You're weird."  Just click on the names of the items below and you will be magically transported to a place where you can break out your credit card and buy some pots.  Let's start with ice cream bowls.  The Ice Cream Monster is a time-honored favorite among sci-fi geeks and Ben and Jerry's aficionados alike.  If your dad leans more towards the fine arts, then the I SCREAM bowl could be the best gift for an art-loving, brain-frozen pop.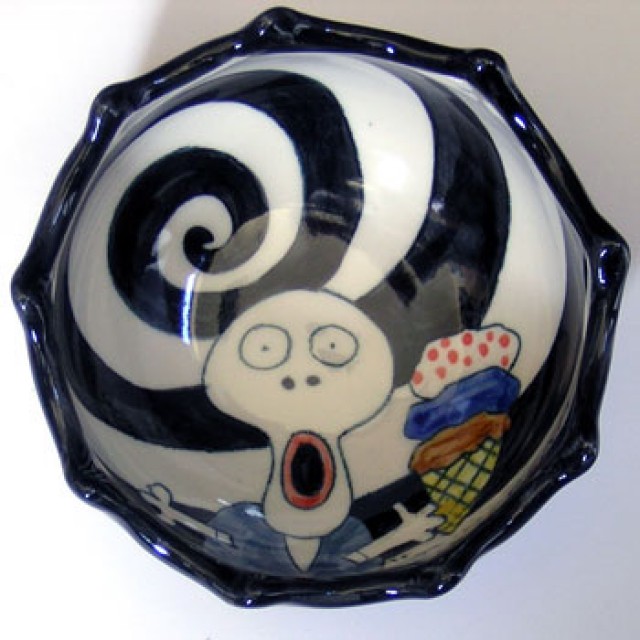 Mugs are the mainstay of our existence here in Wallyworld, so let's pull up some of the heavy hitters in our lineup:
These eight mugs are a good start on your quest for the perfect gift.  There are over one hundred and fifty mugs for sale in my online store!  Here are store links to the mugs pictured above: Why we like dad, "Holy Shit! That's good coffee!", I'm on a drug, it's called Charlie Donald Trump Sheen, The best way to fix something is to bomb the crap out of it, Wally tries viagra and has one of those "call your doctor" situations, When I was your age, we had to make our own coffee and it tasted like crap, Who needs sleep?, My brain is bursting with ideas.
The weird guy cover box is a great design, a time-honored classic! Over the past twenty years, we've produced literally hundreds of them.  But we really don't want to know what all the dudes who own them are putting inside them, OK?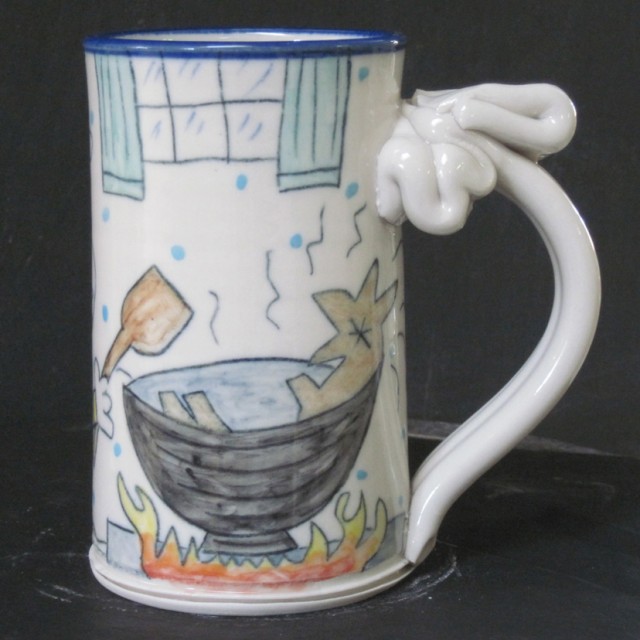 How about a custom mug, plate or bowl for your dad?  Check out our custom orders section for instructions on how to place an order.  You'll have to hurry on this one because our last firing before Father's Day goes in on Friday, May 27th.  And get this: the mug pictured above was a custom order for my very own dad!  The wording on the other side of the mug is "Walt woks Wally".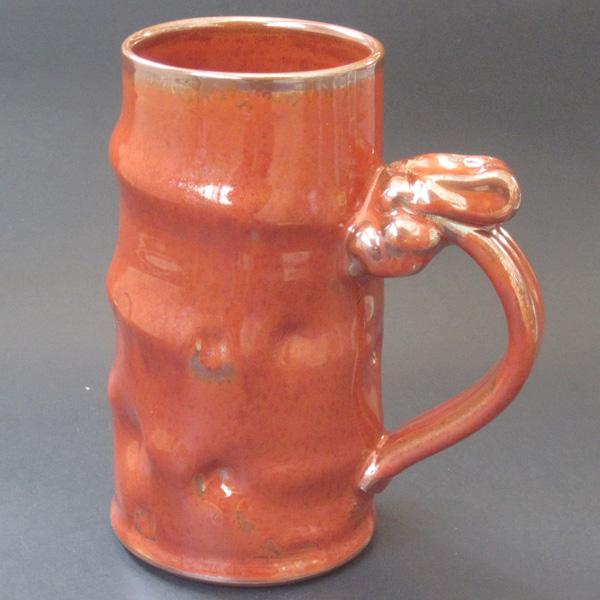 So you say our dad isn't weird? That's no excuse! Here's another option: red pots.  We've got a fantastic selection of  beer steins (pictured above), coffee mugs, shot glasses, ice cream bowls and more in the Ohata Kaki red section of my online store.  Check it out!  And have a wonderful Father's Day.