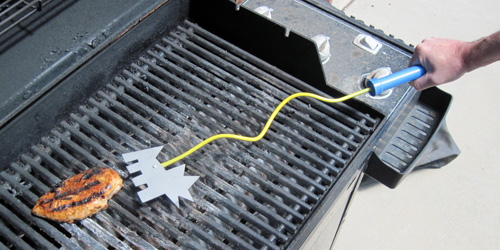 This week's post has a trio of odds and ends from the world of Wallyalia.  First up: an item that's going to make all you Wallyheads out there drool with envy because it's not for sale! This one of a kind Wally BBQ spatula was created by my assistant Kelly Clements for her college metalworking class.  No news yet as to what grade she got on it, but I give it an A+!!!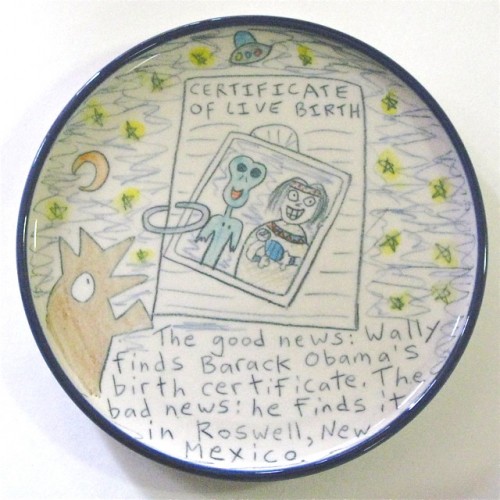 NEWS FLASH! The president of the United States effectively rendered this joke null and void this morning so I'm putting these pots on sale today.  Thanks a lot Barack Obama! Groan.  Some of us were making good money off of that whole birth certificate thing.  To snap the last of these historical collectors items up for cheap, take a trip to "Wally's Bargain Basement".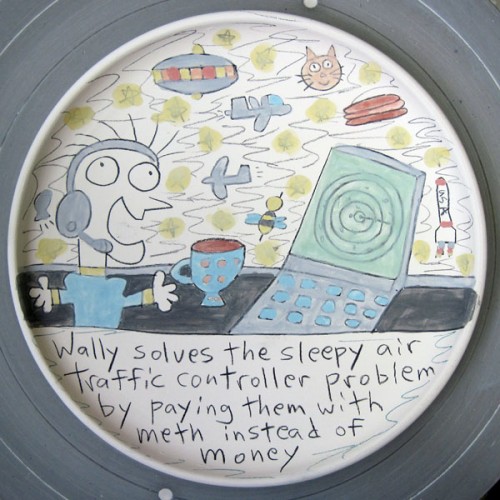 And last but not least, here's a brand new design about something big in the news these days.  I really like the graphic on this one and it's interesting to note that this is the first Wally cartoon that doesn't have Wally in it.  I guess he's off at the meth lab cooking up the payroll.  You can purchase these right now at my online store.  They will be ready to ship on Monday, May 2nd.