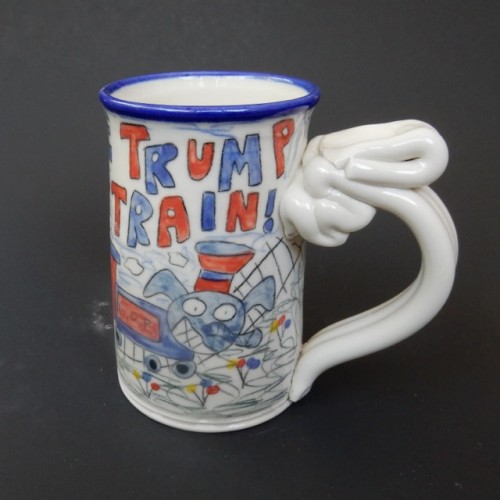 This is turning into a banner year for political pots for me.  The "Trump Coffee" mug continues to sell at a brisk pace and I just rolled out a kiln load with twenty of these new "Get on the Trump train!" mugs.  Fifteen of them have already been shipped out the door.  I'm really happy with these designs and I'm excited about their potential to be one of the weirdest keepsakes from one of the weirdest presidential elections ever. You can find all of the items listed in the blog post in the "New Items for 2016" section of my online store. Here's the back end of the Trump train: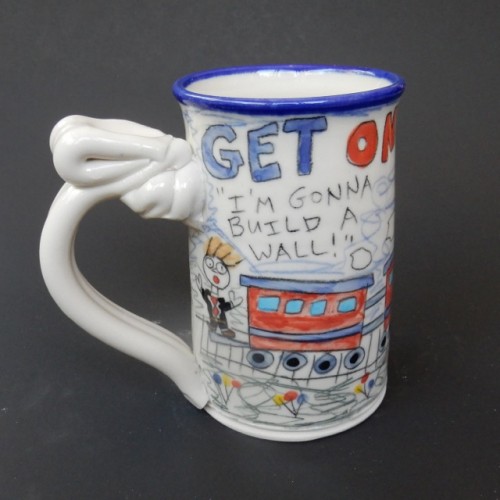 And for those of you who prefer your snark aimed at the left, here's a new Wally design that puts Hillary Clinton in an orange prison suit AND the white house. It's available in mugs, plates and bowls.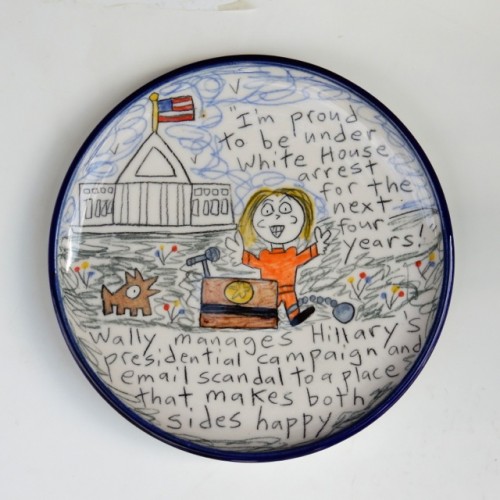 Wally also did a stint at Trump University, and here's how that all worked out for him.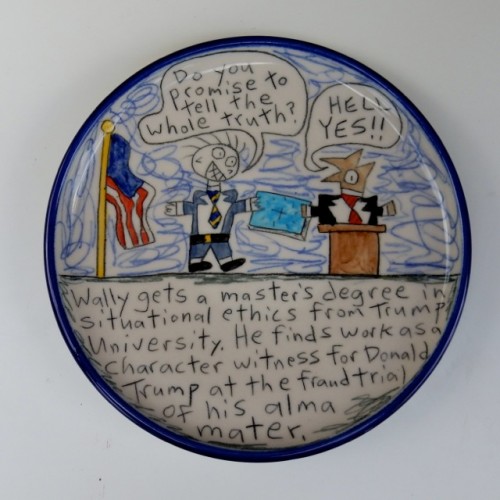 Oddly enough, we're still shipping out some of these "I'm voting for Bernie" mugs.  I guess some people just can't shake off the dream.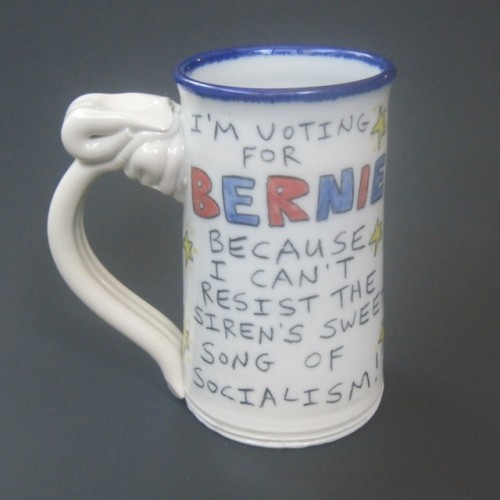 And last but not least, here's the runaway best seller of the year.  "Trump Coffee" is the mug that sums up the year 2016. I look forward to making more of these over the next two months.  But after that, I really hope that this whole "Trump mania" becomes a thing of the past.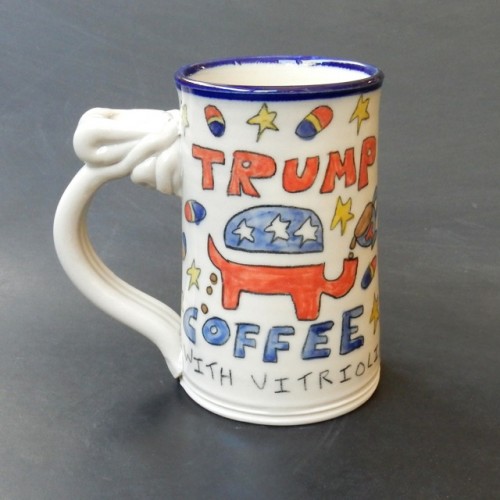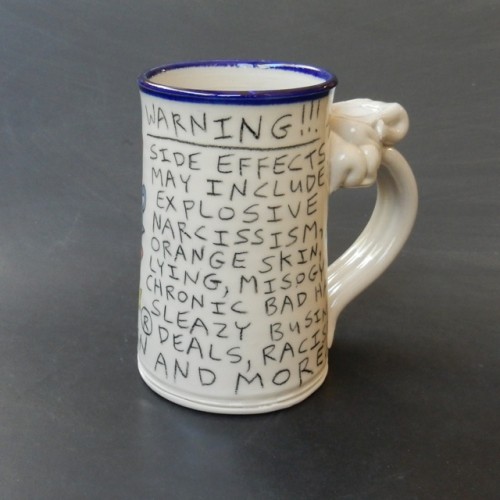 9/13/16 Post Script: Here's a 14″ platter that just came out of the kiln and is getting sent to the "Plate and Totem" show at Blue Line Arts in Sacramento, CA. The show starts on October 7th and runs until November 19th.