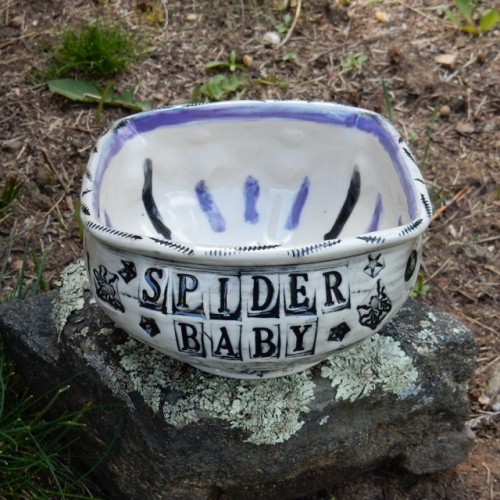 I got an interesting phone call a few months ago from a soon to be art school grad who was interested in doing a classic apprenticeship with me in my studio. It was flattering as well as daunting, and as we got to talking I realized that I'm really not the type to take on an apprentice. Braxton, the student, was finishing his BFA at the Port Orchard College of Arts and Crafts in Washington state and he wanted to move to Colorado.  I thought about it for a week and offered him a reasonable deal renting studio space and staying at our house for the summer. In my mind it's a better gig than an apprenticeship.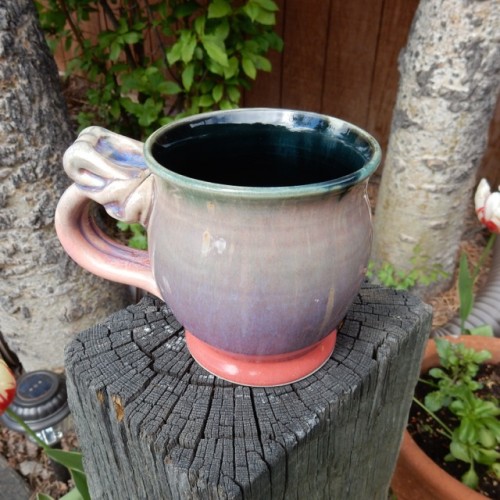 His first batch of pots came out of the kiln this week, and he's got some really stunning glazes in his portfolio. I'm jealous! He's taken a lot of glaze calculation classes, and in this area I'm the one who feels like the apprentice. These glazes are fired to cone 10 in an oxidation firing. Out of the thirty pots he had in the kiln, none of them had glazes run on the kiln shelves.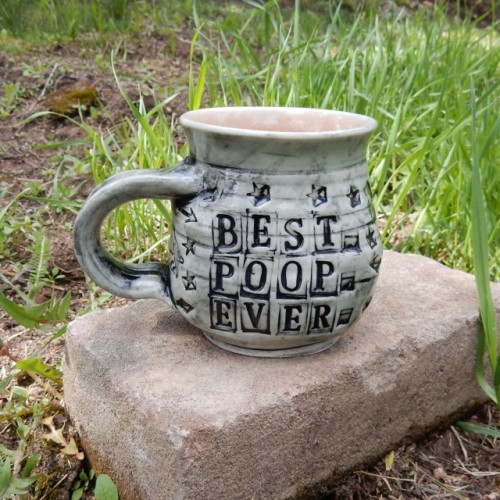 Braxton has a really great sense of humor, and we've been having some good conversations about what makes a hot selling coffee mug.  I told him how we have been making "Holy Shit! That's good coffee!" mugs like crazy since before he was born, and he came up with this "BEST POOP EVER" mug design.  Funny guy!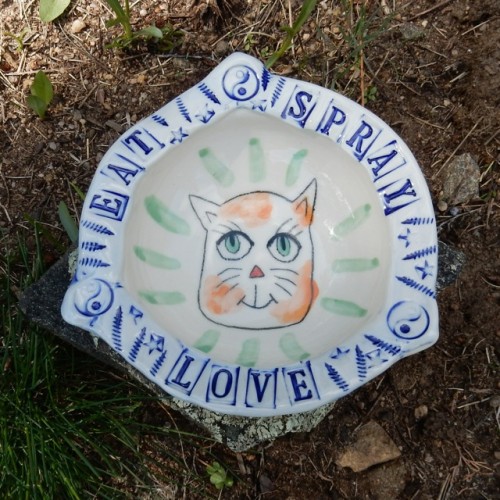 He noticed that we make a lot of cat bowls, so he came up with this "EAT, SPRAY LOVE" design out of the blue. Damn! I wish I'd thought of that! If you like these pots, I urge you to go on over to his Etsy store and buy some.  They are all in extremely limited quantity, and just about each one is unique. His initial prices are pretty reasonable, but he says that he'll be raising his prices as the quality goes up. I highly recommend checking out his "Scrambled Baby DNA" bowl series. It's nuts! Oh, and another thing he has figured out better than me is his "artist portrait" photo (see below).