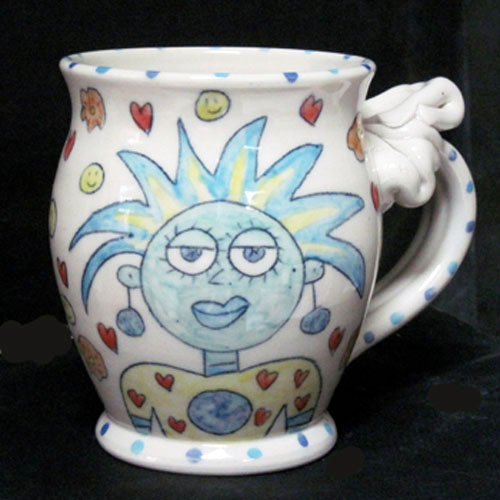 If you've got an avid vegetarian or a passionate environmentalist on your gift list, consider the numerous pots in my line that deal with these issues in humorous fashion.  For those who don't eat meat, we have three items that are sure to be a hit.  "Wally becomes a vegetarian simply because he likes being asked stupid questions" is an all-time favorite and it's available in mugs, plates and bowls in the online store.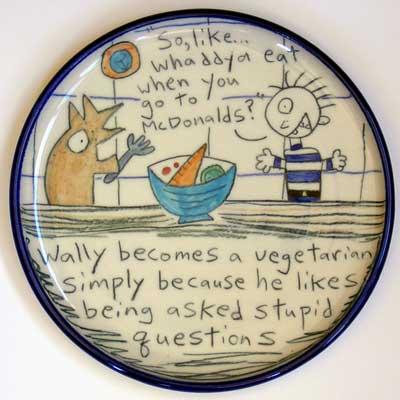 Our most ambitious item for vegans is the militant vegetarian salad bowl.  It's big enough to hold a salad for eight people, and the words on the inside are a hoot: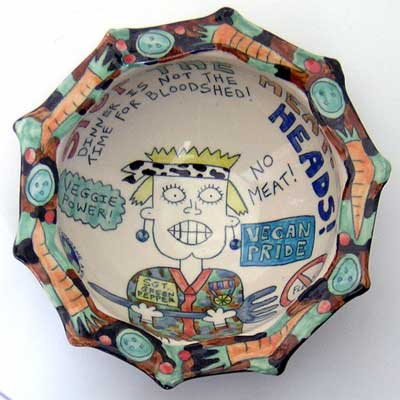 Last but not least for the vegans, our new Wally cartoon about enlightenment through healthy living has gotten a great response this year: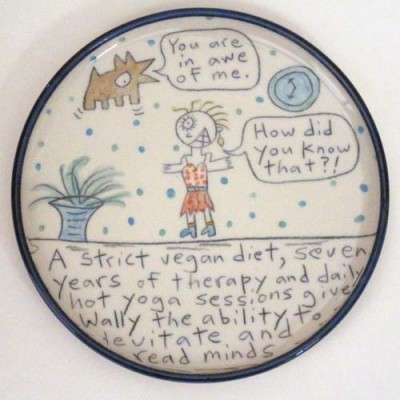 For the environmentally minded person on your gift list, might we suggest these three items: the "going green" deluxe funny mug, the "ELECTRIC CARS ARE GOOD FOR THE ENVIRONMENT BECAUSE ELECTRICITY COMES FROM MAGIC" funny mug, and "Wally's passive aggressive solar home finally snaps and torches his neighbors' mega-mansion" mug, plate or bowl.  All three of these items have the Al Gore seal of approval!